Hi guys
I know I haven't been around for a loooooooooooooooooooooooong time. But with study then work, then trying to save the world...you'll understand when I say I've been otherwise occupied.
Anyway, I felt I had to share this fantastic discovery while I was up at Cyclecraft in Bondi, getting some oil and a filter for the sportster.
It's a 250 Honda bobber built by Simon, who does the wrenching at Cyclecraft.
Sorry to say guys - he's sold it!
Was it was such a sight for sore eyes! So, after a bit of a natter with Simon I took my oil and filter home and came back with my camera.
Simon's built quite a few bikes in his time. About five years ago I ran into a guy on a seventies style 750 Honda Four with Harman forks;it was just so cool. It was possibly the best one of its type I've ever seen, not overdone, with all the right lines and everything in proportion. Well, it turned out that Simon built that too. In fact He said that he bought it back off the guy recently and got it back into shape after it had been a bit neglected over the years. He's since sold it again.
I've also seen pictures of a 1340 ironhead bobber he built and then sold a couple of years ago. It was featured in one of the Bike rags, can't remember which one, maybe Heavy Metal? It was rigid black and chrome minmalist coooooooool. As he said today, "There was nothing on it that didn't need to be there - just the way I like them!
So, anyway, enough from me, here's the bobber: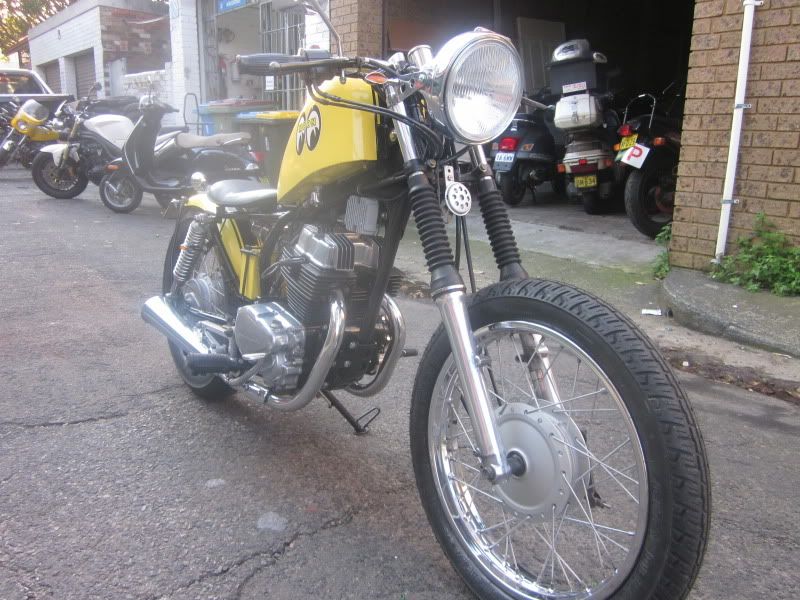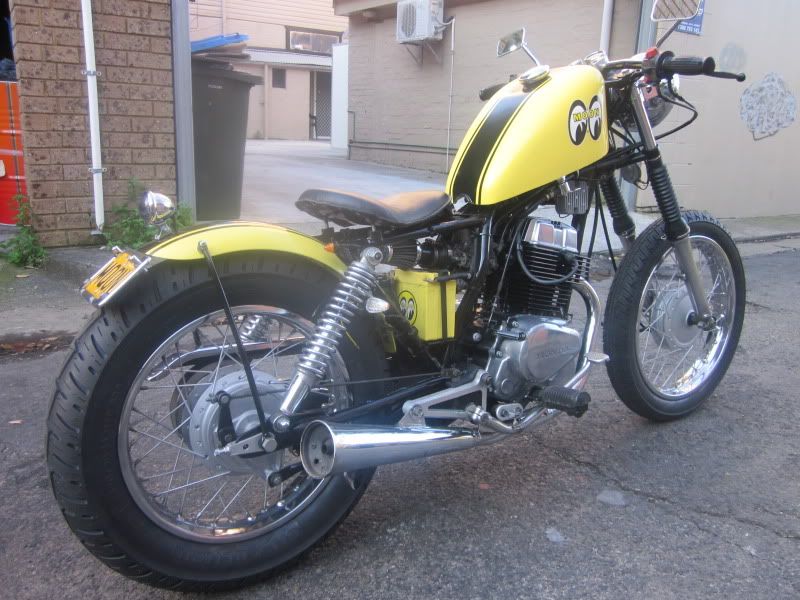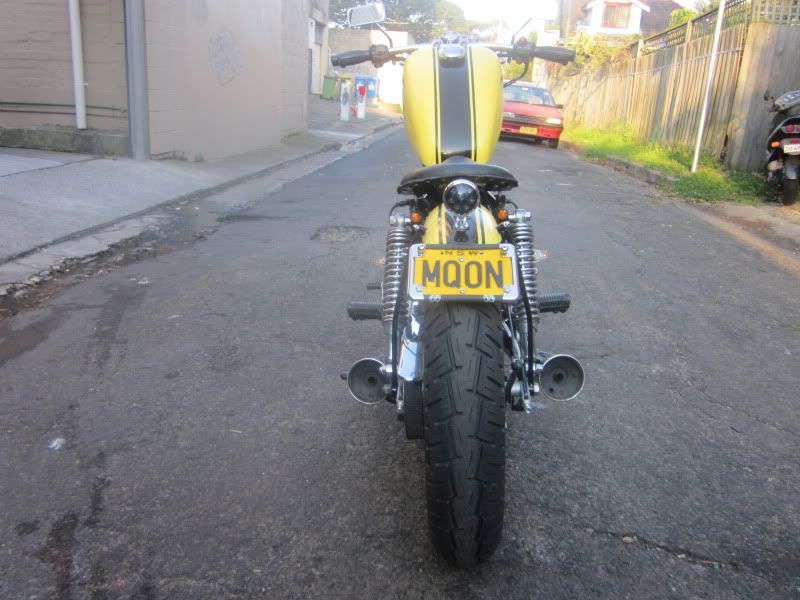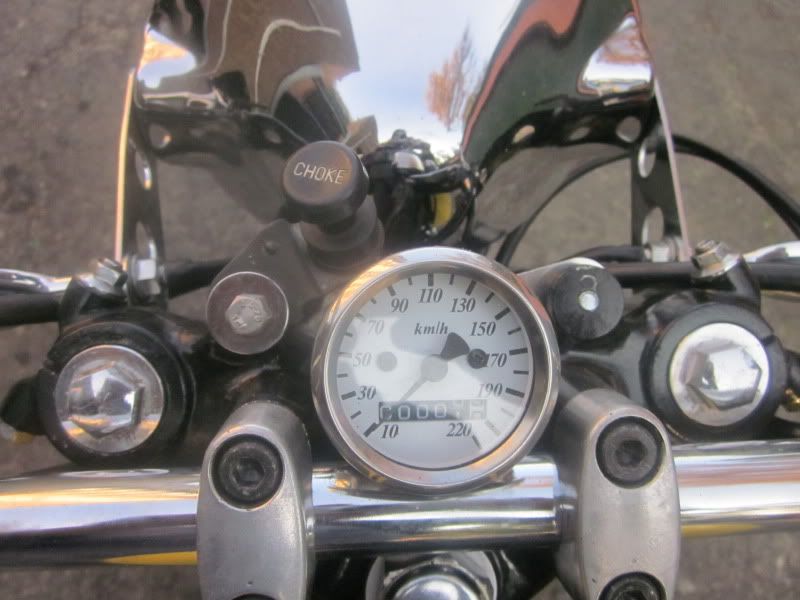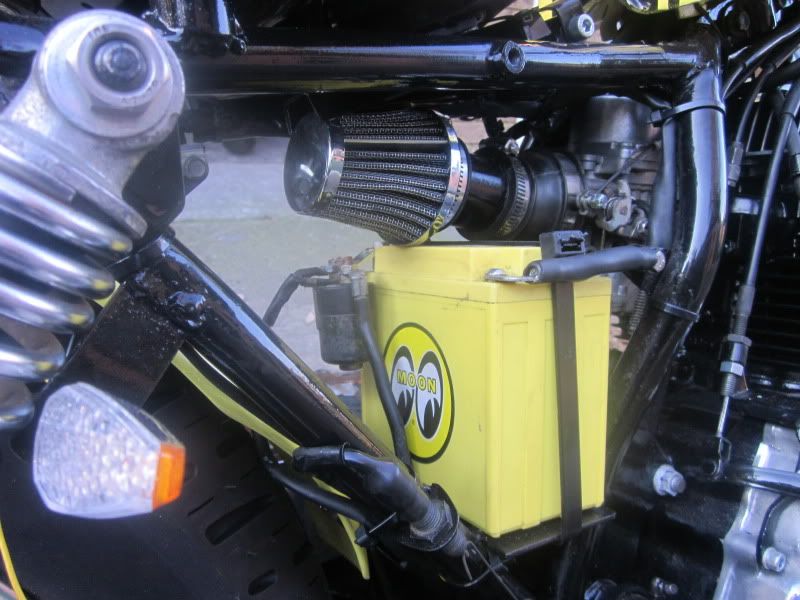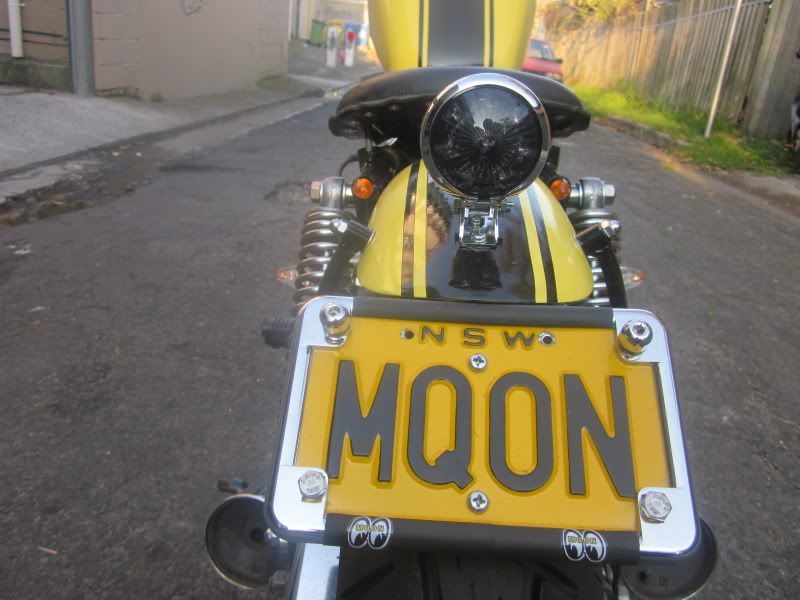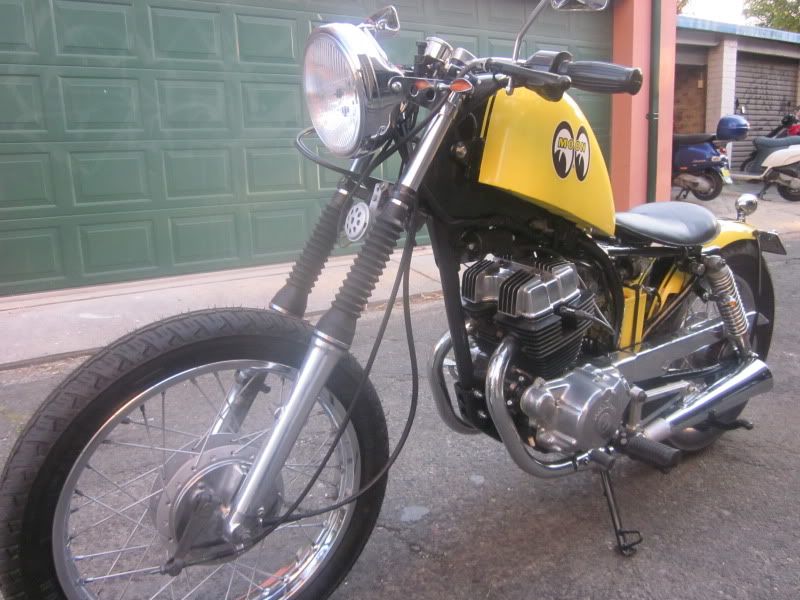 What'd I tell ya....Isn't she a beauty?????
Cheers
al