I was on my way home after testing some shorty shocks Cromag lent me when I came across a really cool shovel chop.
The owner wasn't far away working on his T140 he's rebuilding.
Lo and behold, he also had an old 71 650 Bonnie chop too.
So, I couldn't pass up the opportunity to some pics of that too.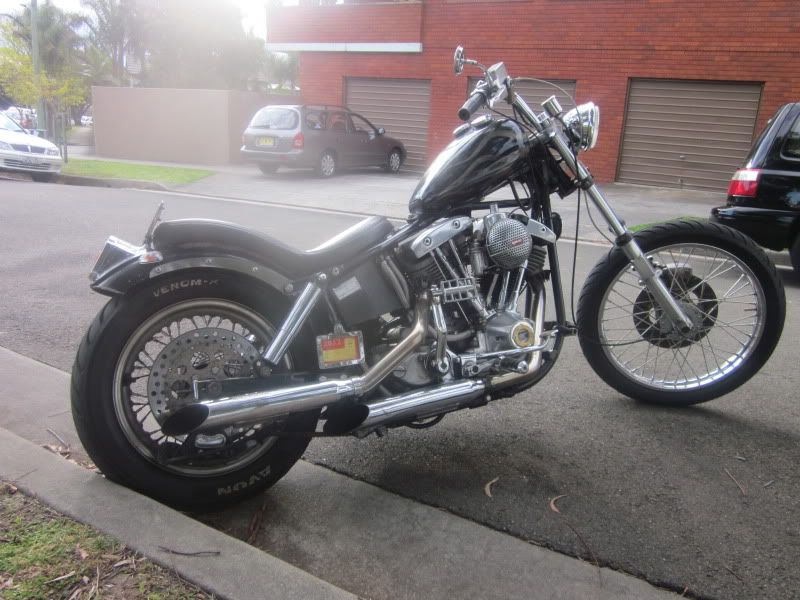 I think Les said it was a 77 model
I really like the small size mustang tank. Paint job's cool too
I think Les said he bought the points cover from Lowbrow choppers in the States
Here's his Trumpy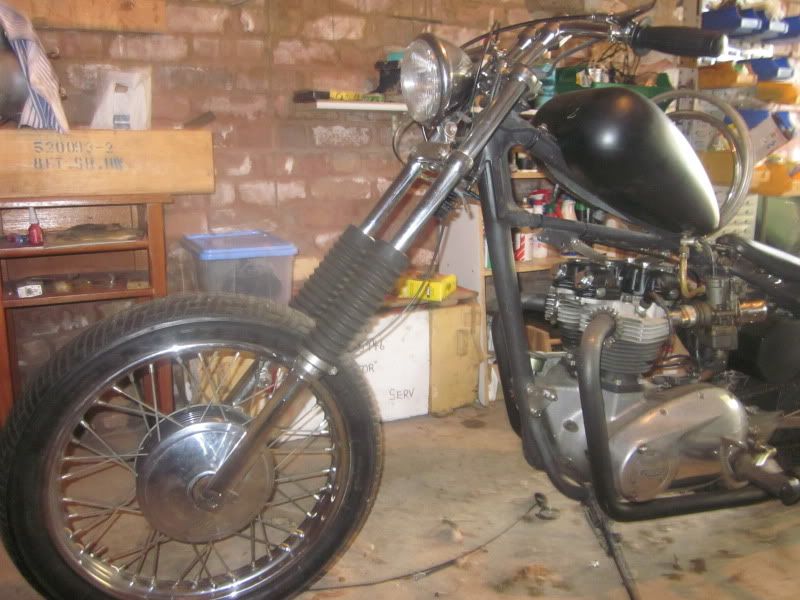 The forks are 10 inches over and the down tube has been lengthened, which give the neck a few degrees rake.
You can see he's got the same tank on the Trumpy too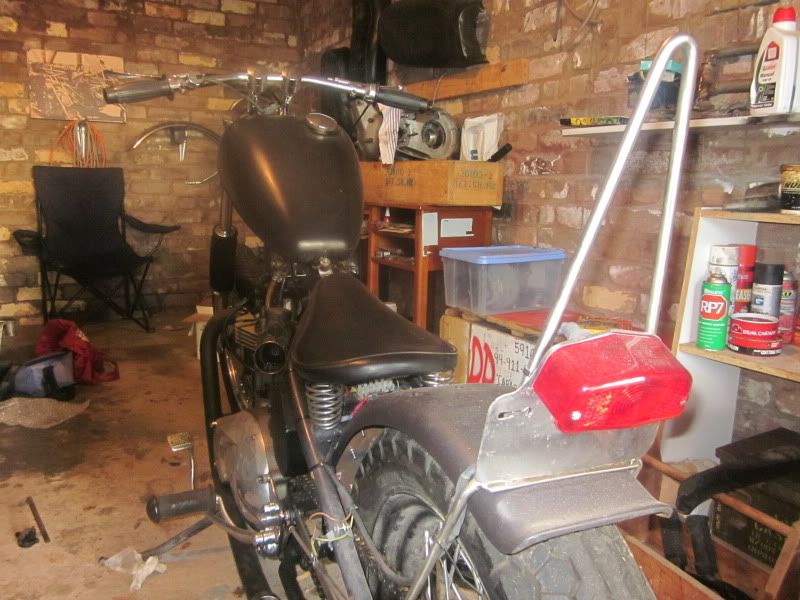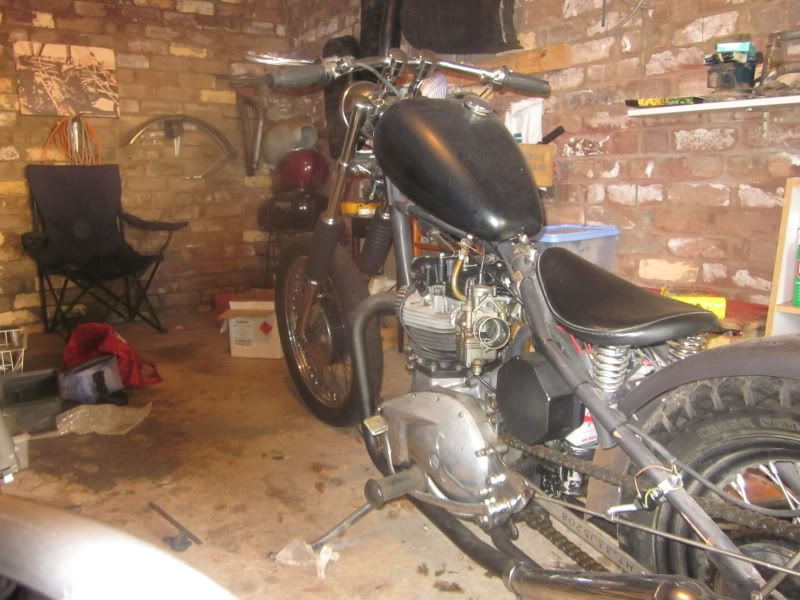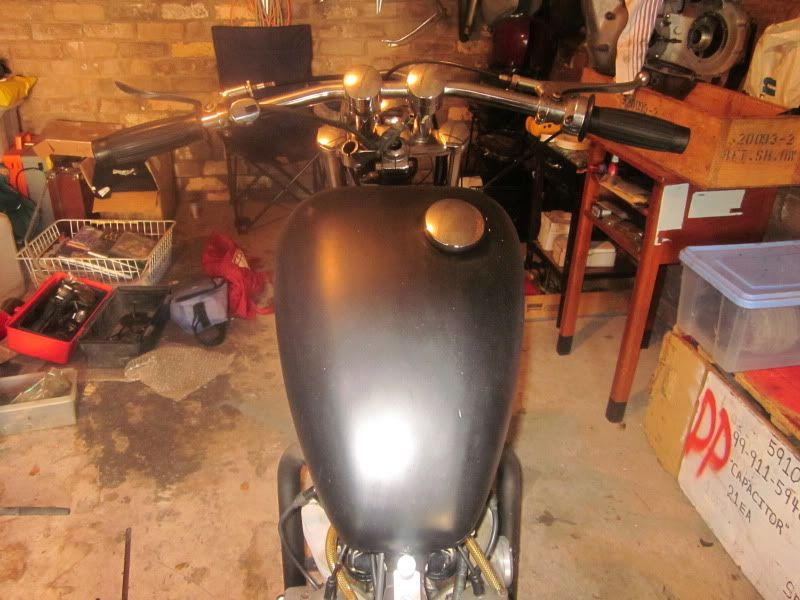 Les kicked it over and it sounded great.
He said he'd tried to sell it a couple of times, and a mate even came down to pick it up. But by the time
he arrived Les had to apologise, telling him he couldn't part with it. I,m not surprised, it's a beautiful old chop.
cheers
al