Just a few of the chopper and bobbers that were out and about on today's ride. There was a bigger showing compared to last year, although the Cafe Racers still held majority Such a great day, raising money for a great cause!
Best start with a pic of yours truly...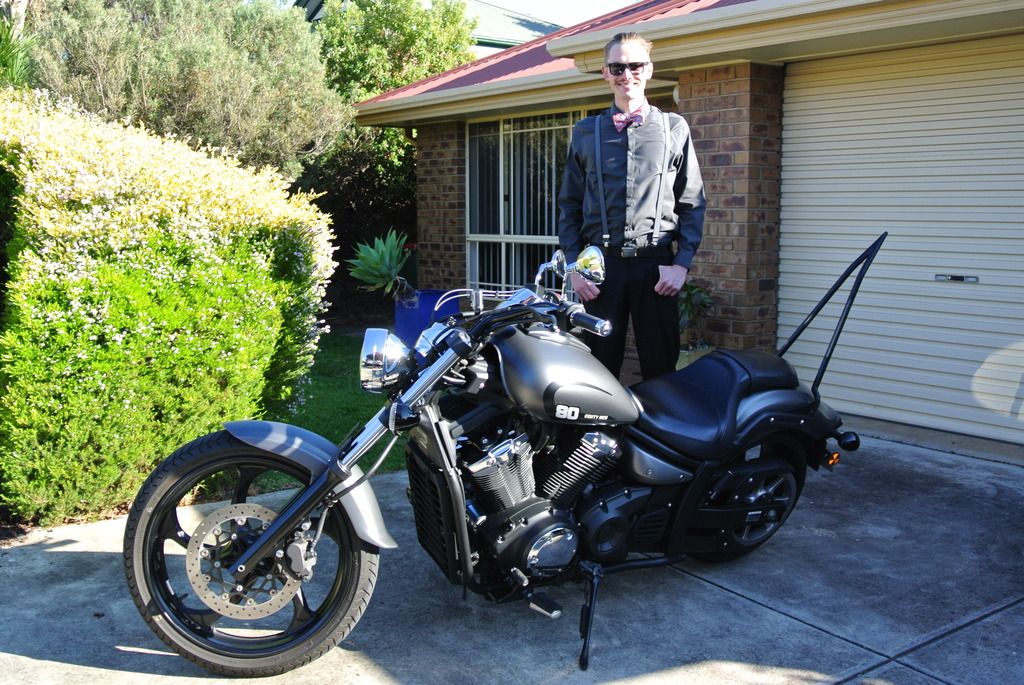 Its got plenty of patina...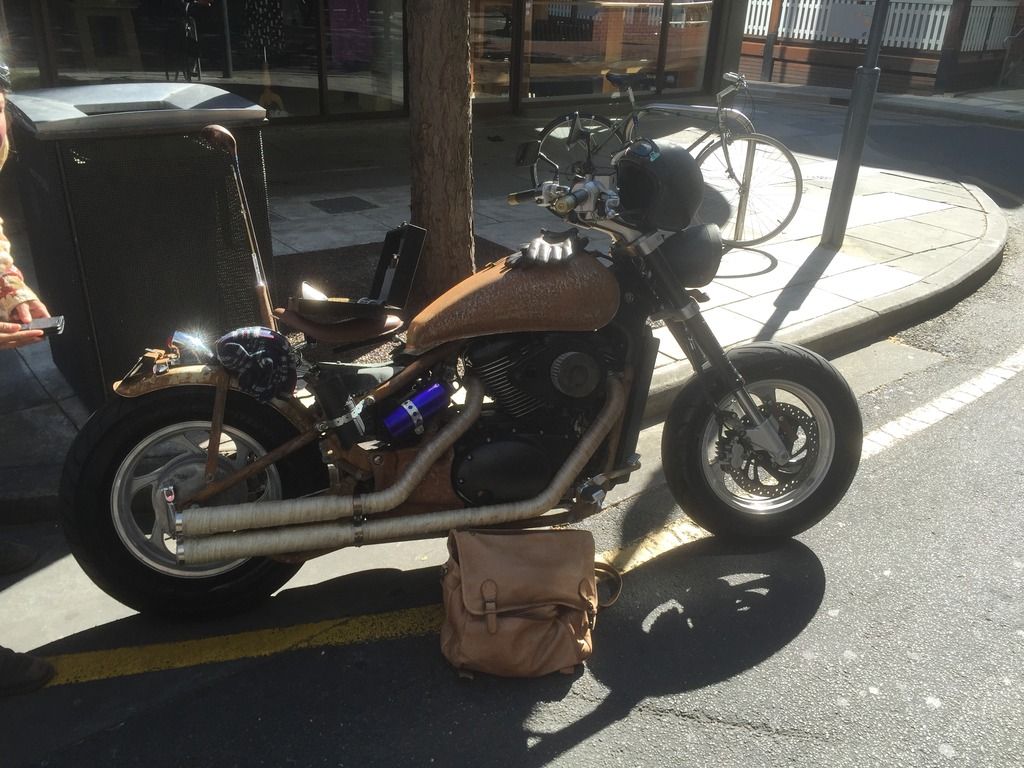 Neither a chopper nor bobber, but that front suspension deserves a look...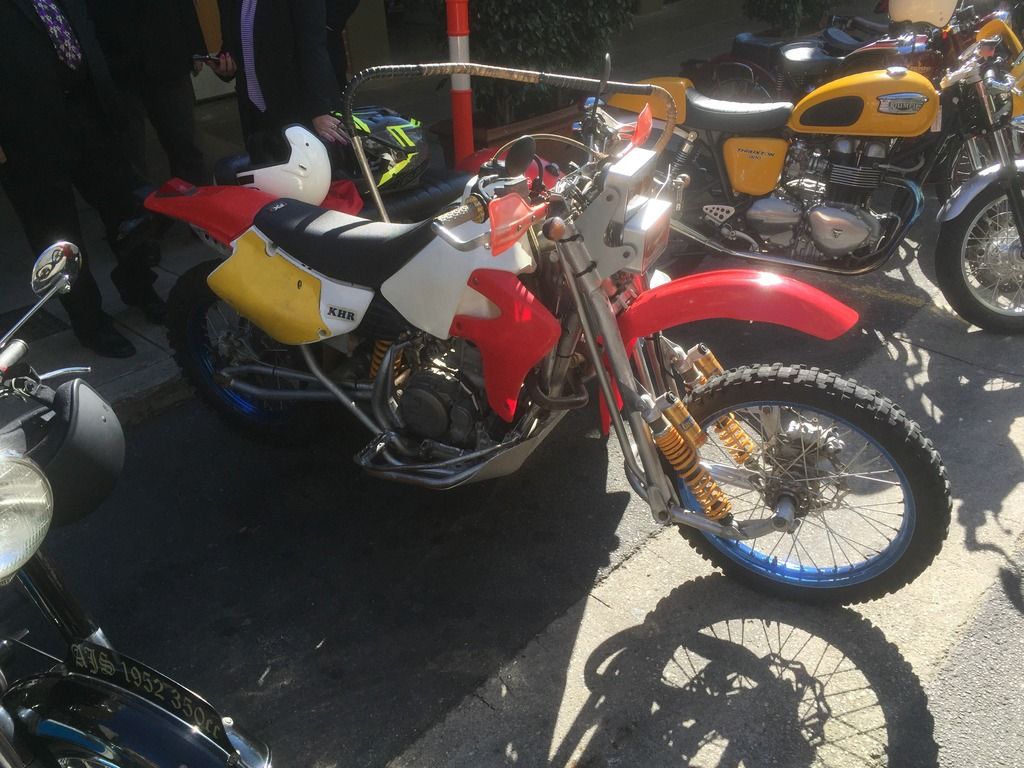 That tank in the sun, magic!
Another angle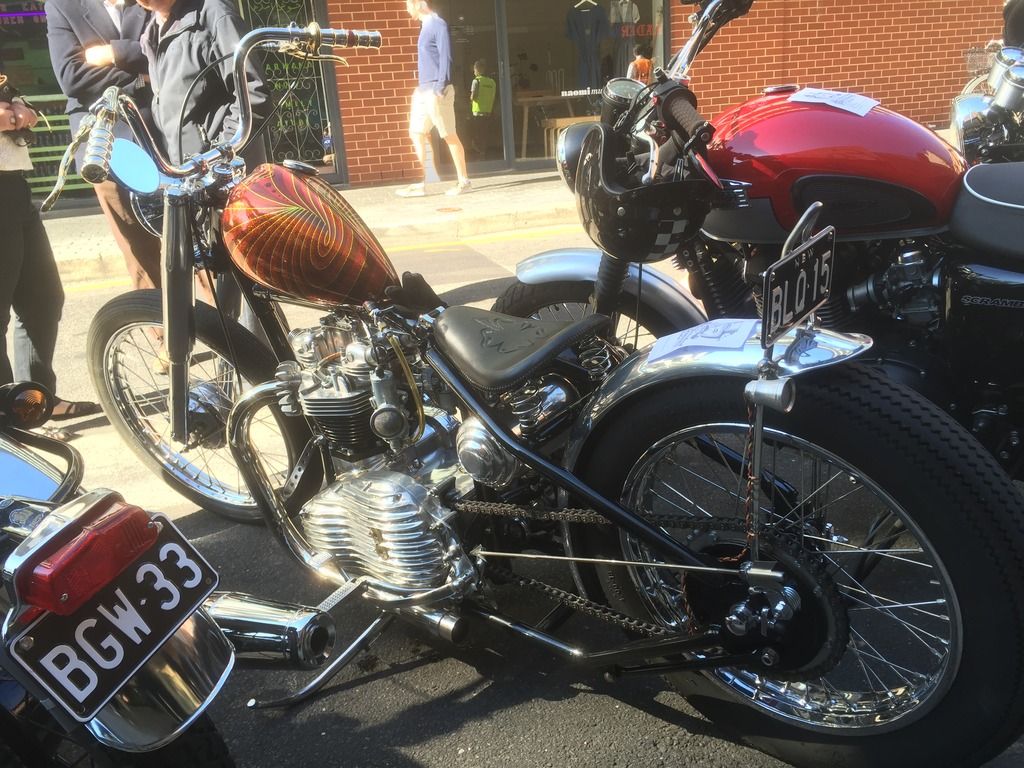 Lots of older Triumphs this year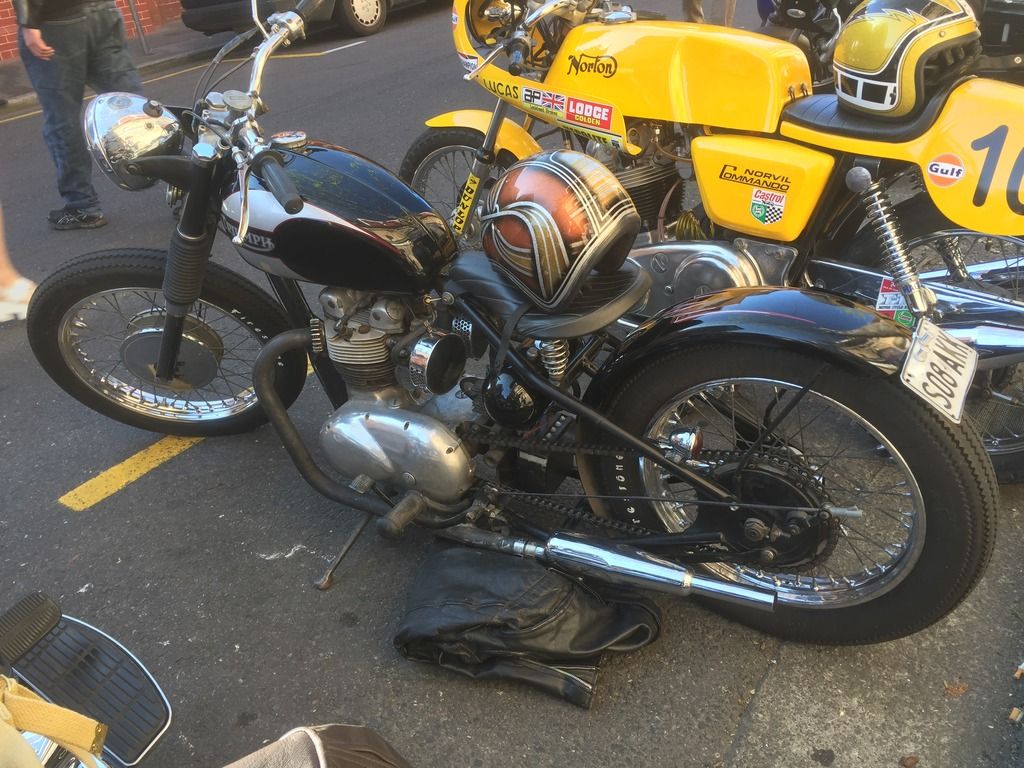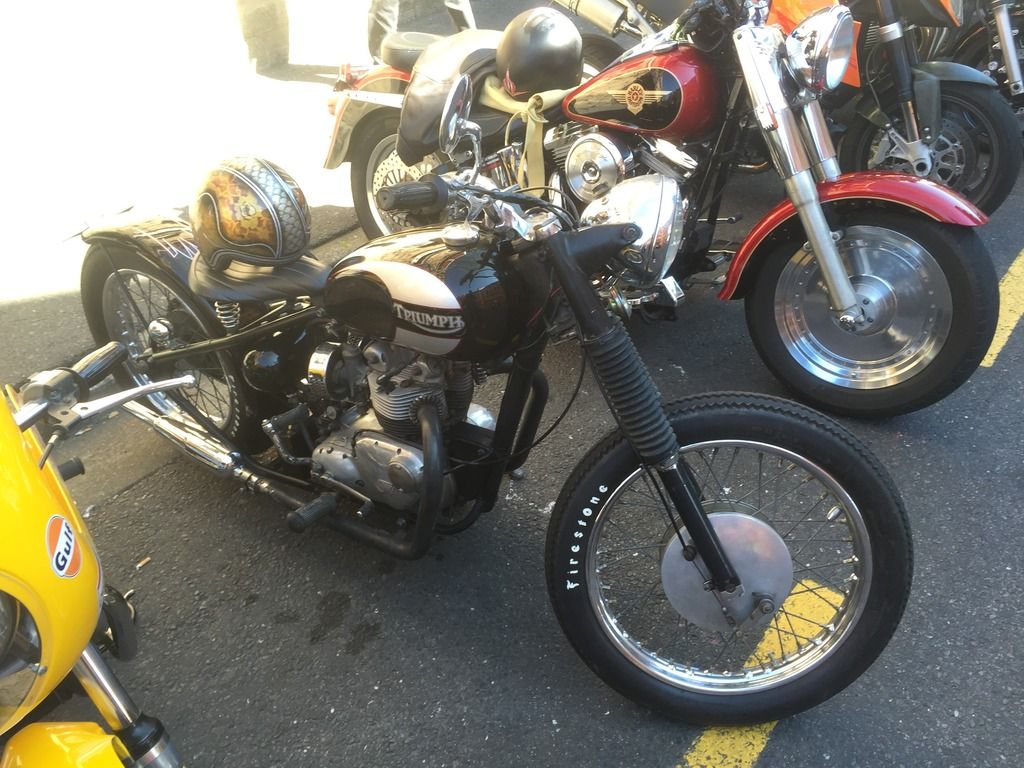 And some nice metrics too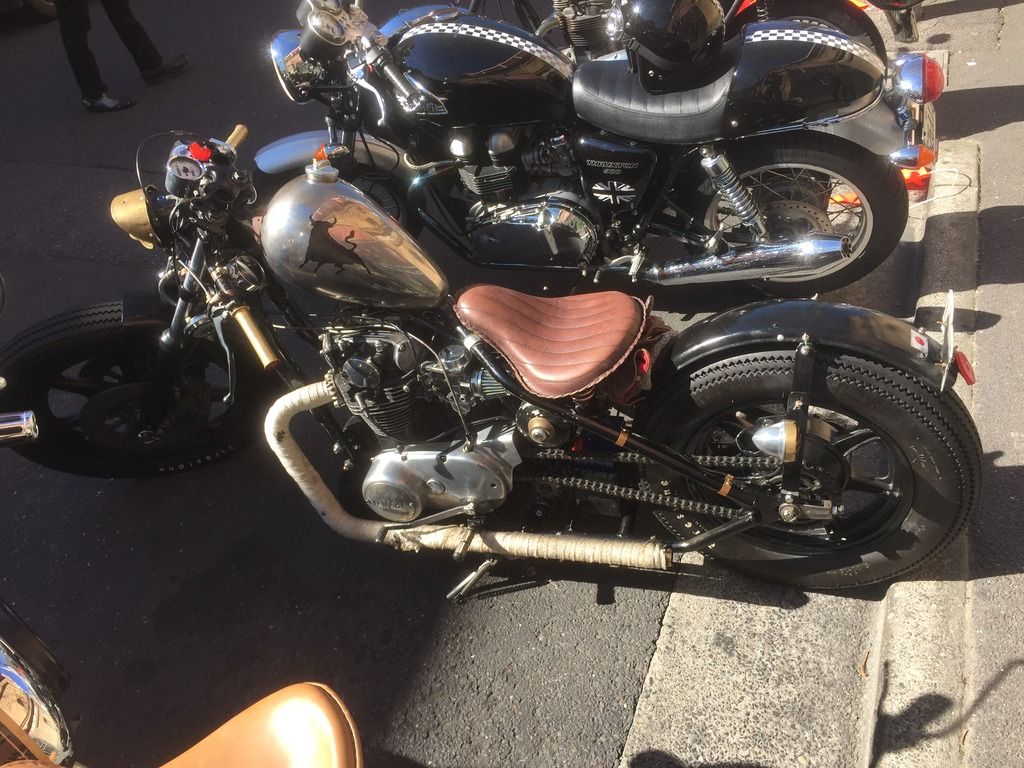 There was even a Monkey bike