Hi guys
The good thing about sharing a laundry door between your garage and the kitchen is, you can take pictures on the kitchen bench when your shed is such a mess you cant take pics out there. (and dishwashers make good parts washers, ovens are great for heating up cases to press bearings in)
I got asked recently what a MAP Cycle billet kit for a Triumph was, so here is most of one.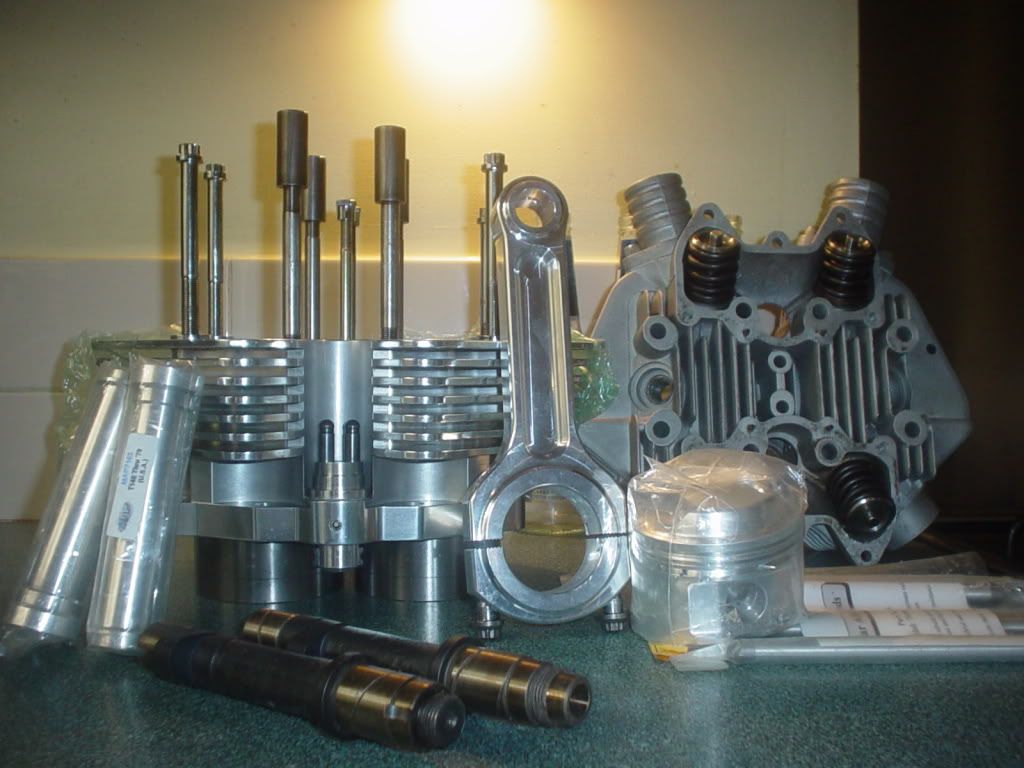 850cc 11:1 forged pistons, nascar style rods, billet pushrod tubes etc etc, wont bore you with the cam specs
Mate who I met on here and hooked me up with some bars asked about the Triumph side covers so you can run a splayed port head with velocity stacks on an oil in frame, this is what they look like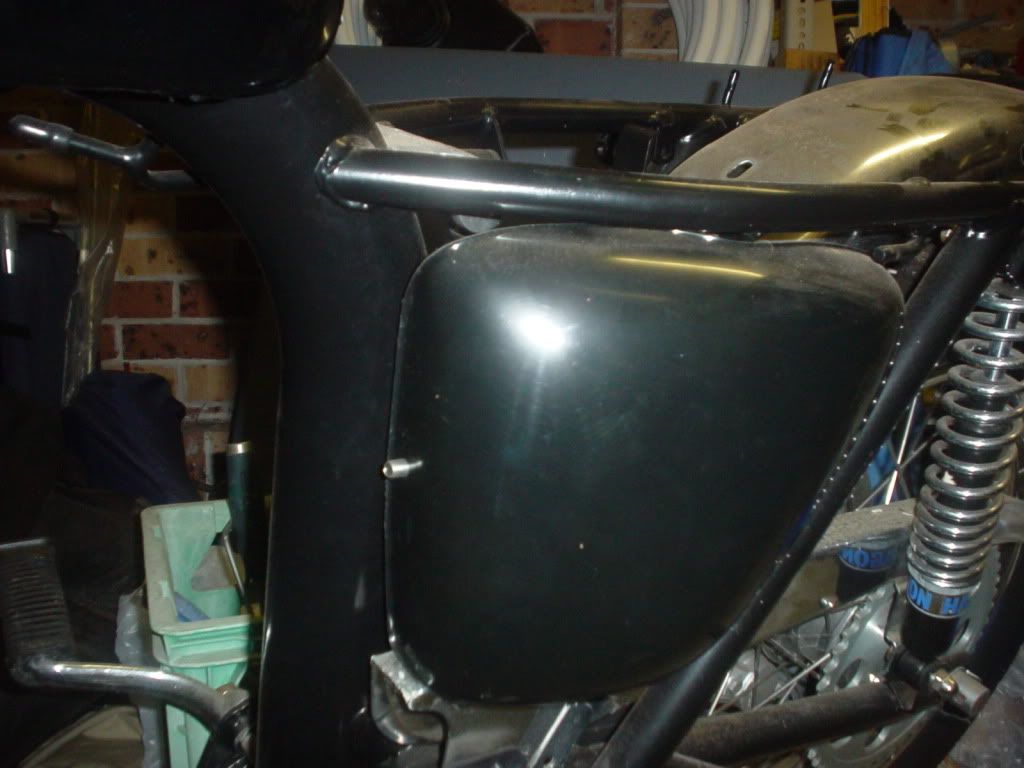 Billet Trees on a T140 with stock clocks ?
Smiths gauges are cool , but big and ugly, funny how some things can be ugly and cool at the same time.
Cheers
Drew