Got my first bike, couldn't be happier, man I am so stoked to finally have a bike under the house. It is the chopper garage at the moment as my other other mistress is in the shed. A 68 Mustang coupe.
It is a 95 250 Virago (just remember we all have to start somewhere) it was within budget and I really liked the way it looked after having a little work already done to it.
\
She's a little rough around the edges and needs some tidying up but she's all mine
This what she looks like at the moment, had to take the rear wheel off to get the fender off to fit the rear turn signals so that they had more than blue-tack holding them in, yes that's right blue-tack.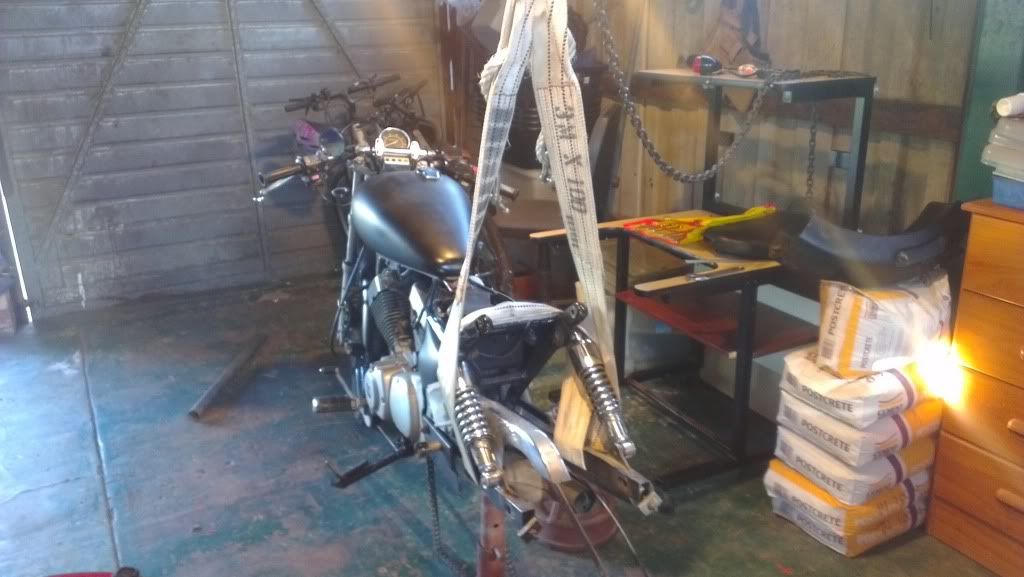 I do like the clubman style handle bars but I am thinking about some mild ape hangers to give it that real bobber feel. I think I will try my hand at a custom seat which will raise up the back guard about another 5 cm or so just to cover the indicator wires and fill the old rear seat holes and repaint the rear guard to give it a nice finish. Anyways it's my first bike and to be honest right now just keen to get it on the road.