I just cant stop making these machines. Yeah, they're only pushbikes but what the hell, I'll post the snaps just in case somebody is interested.
The frame is 90% finished, I've lost most of the snaps I took before it was moulded and high filled, but they're here somewhere.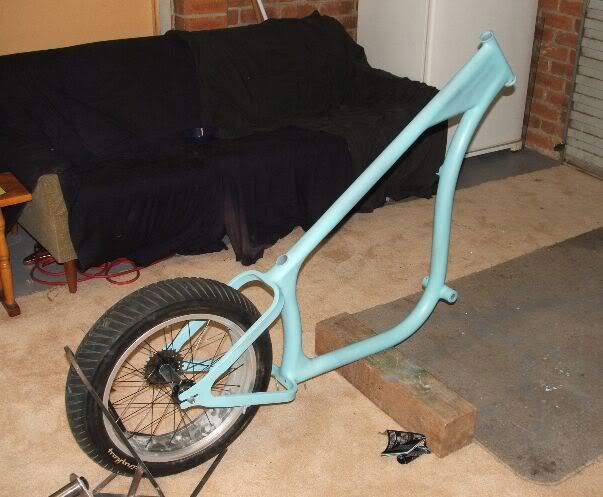 The rake is 43 degrees with a trail of about 3 inches
I'd better get to work on the lathe and turn up a few conical end caps, might even sit a couple on top of the bars here.
I'm gettin tired of the smell of filler dust, spray putty and primer, but it's the price you pay to silence the blow in critics that frequent the garage all the time. !!
More shots to come after the paint is on. The front end, all turned caps, nut and bolts, deraileur hanger ,gear lever & plates have to make the round trip to the electroplater. This time I'm gunna follow Andrews example and polish the hell out of all the steel before I take it there to lower the price of the job. Mad if you dont.