Site Admin
Posts: 2051
Joined: Tue Apr 04, 2006 3:53 am
5 Cylinder hand made engine.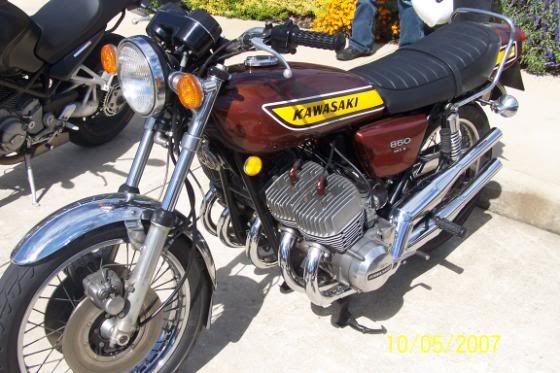 And a V8 Z series!!!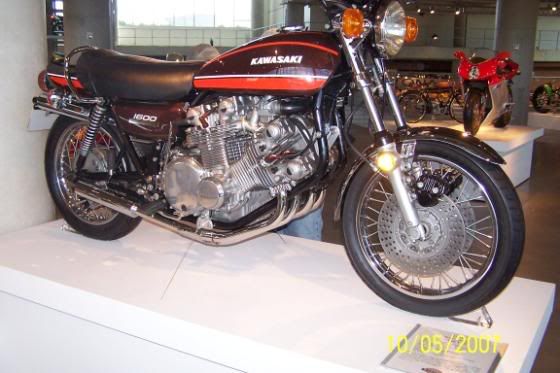 Cheers all.
---
Posts: 927
Joined: Mon Jun 25, 2007 10:11 pm
Location: Brisbane
very interesting, the first bike (5 cylinders) was scarey enough as a 3 pot job, and its still running the horrible orriginal brakes
the Z900 or what ever it is now, would be a bit scarey also, still running razorblades
but A++++++++++++++ for top notch effort, someone has been thinking quadruple time to think those out
"There is no heaven, there is no hell, except here on Earth."
---
Or what about Alans other bikes:-
V12 (2 z1300's),
7 cylinder 2 stroke kwacker,
C90 v-twin,
three cylinder RD350 (500cc).
Alan Milyard doesn't know the meaning of the word "impossible". I have seen him build a 5 cylinder kawasaki in a day at the stafford motorcycle show.....the shocking facts are that all it took was ONE MAN, ONE HACKSAW, THREE FILES, SOME SPANNERS, A HAMMER, RING COMPRESSOR and a VICE
He can hand hacksaw/file to within a thou
Also as far as other builders are concerned google "V6 T150", "Morbidelli V8 clone" (CB900 v8 i think) and "V4 Triton". The V4 is two preunit motors running common crank. Lees Recing in Doncaster, Pommieland are casting the cases.
I'm a bit of a fan of wierd engines; I once owned a V8 made from two FZR250's....not common crank though
---
Mate showed me a pic of a QLD chap (now sadly deceased within the last year) who constructed a rather tidy, rotary valve Honda four head/top end..for a road racing outfit .i understand its in a museam somewhere up in QLD....same chap also made a sexy little Morbidelli with a fzr250 engine....loked the biz, ill see if i can get me mate to post the pics.
---
Bacca
Stolen from Chopperfix
R.in_PDX wrote:Not a problem...

This isnt a chop but in many ways it is....

V-12 watercooled kawasaki... this guy has to be a machinist for the gods to engineer some of the machines he has built

for the old KZ fans like myself:

and for the smoker fans:

and if the first 12cyl got you going here is a honda version:

http://i29.photobucket.com/albums/c292/ ... erkawasaki

.
---