Back in the old country there's a bloke, a local legend, his name is Mr. Moo!
He's not the offspring of Mr. and Mrs. Moo, it's just his nickname
He has built some bladdy lovely bikes, has a liking for matt black and does just about everything himself.
I've had the pics sent to me by another local legend, Uncle Chufty, here's what he had to say about it,
"It's an SP 370! 'E did the bladdy lot! 'E laced the wheels ,made the frame between the headstock and axle plates (BSA and TRIUMPH respectively), even the twisted front downtube. The only bit of the forks 'e didn't make were the springs.You know what it's like, it's all the little bits that you can't see in the pictures that 'ave taken the time( and believe me there's a shitload!)I'm sure Moo'd be chuffed to nuts if you internetted it.I reckon she's a "beaut" as your fellow Australian chappies would have a want to say! I shall tell 'im you approved. 'E was knocked off his bike at the weekend , nothing to worry about, but 'is leg's in plaster(minor knee damage,) Moo being Moo's just cheesed off about not being able to get on.We 'ad a dry weekend an' all (that just made it worse.)"
And that is written exactly as he'd say it, a true master of the written and spoken word i'm sure you'll agree.
Uncle Chufty is also a master at catching old men who, in there apparent myopia, have knocked over your bike (when you're at work over the road) and reminded said Old man that it may not be in his best interests to bugger off without paying for the damage!!
That was many moons ago!
Anyway back to Moo's bike, reckon you'll love it!!
The mock up.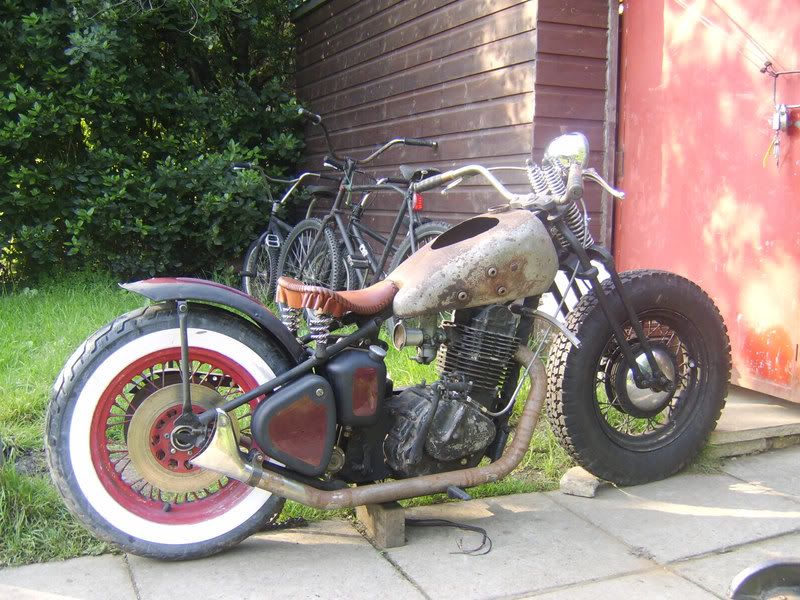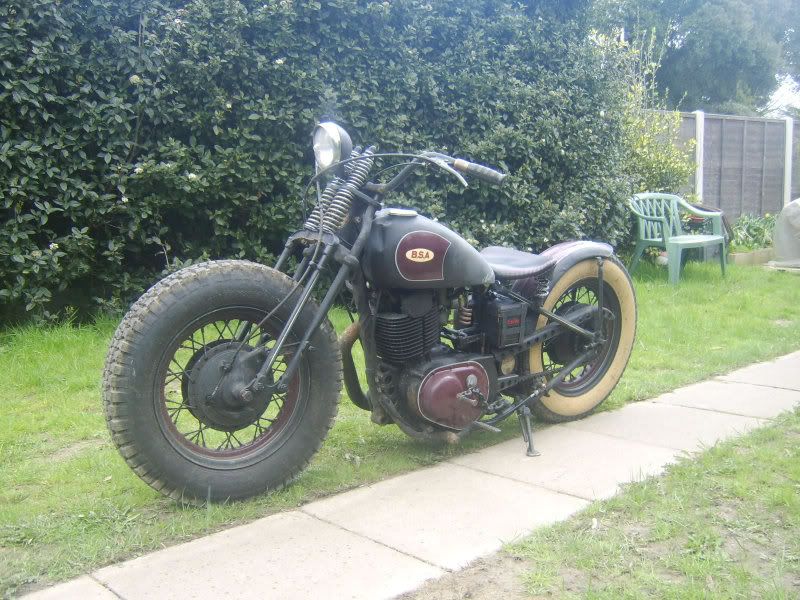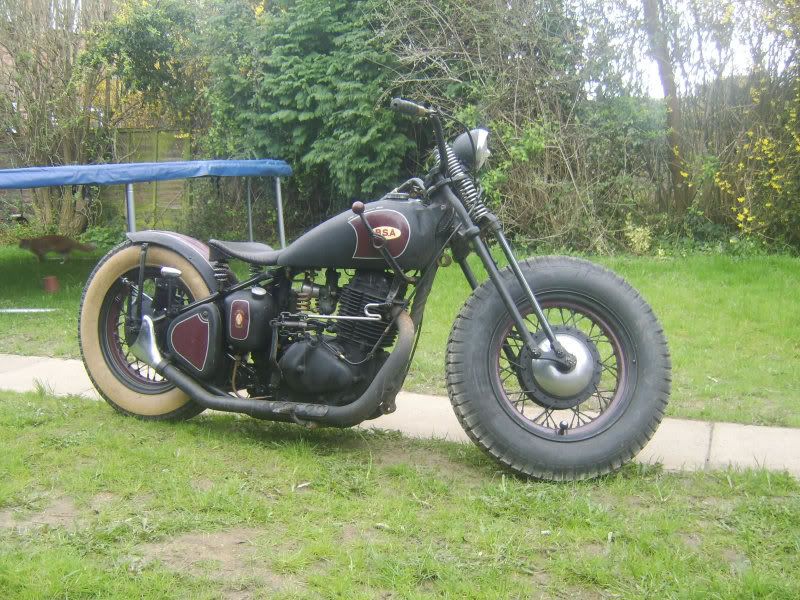 Cheers'en