Hi all Guys..
I'm newbie, Its ma firts posting in these forum.
I came from Yogyakarta city - Indonesia..
Just wanna share info if chopper scene life in here..
Here ma ex personal bike. I built these bike in ma workshop, Bike name's: Scandinavian Choppa..
Now its already sold, bought by Aussie guy, he live in Bali...
Its budget project plus very hard to get chopper parts in here, so I built and manufacture parts as much as I can..
I manufactured: Rigid scandinavian frame wit hidden axle, narrow long springer, straight riser, rabbit handlebar, internal throttle wit return back spring, forward control & jockey shifter, kick stand, hand formed gas tank+chrome oil bag+rear render, solo seat, high old style sisybar, up swept fishtail pipes, front+rear brakes system, alloy gas tank cap, alloy oil bag cap, alloy point cover engravired, lots part 2 list.
These scoot powered by HD evolution 80ci, crane cams ignition, 5 speed softail transm, belt 2 sprocket conversion, spyke starter, BDL motor front pulley+3inch belt+basket kit then i manufacture misc parts 2 complete it.
Front tires avon speedmaster fitted 21" wheel, Avon 200 outback matched wit 18x 5,5" rear wheel from custom chrome, Performance machine calipers (only) got take off parts from local swap meet.
Painting by free flow the painter..Red widow glitter mixed with black scallop..
Its daily ride bike, and built 4 rock'n roll...
Cheers..
-LT-
Retro Classic Cycles
Photos:
Scandinavian choppa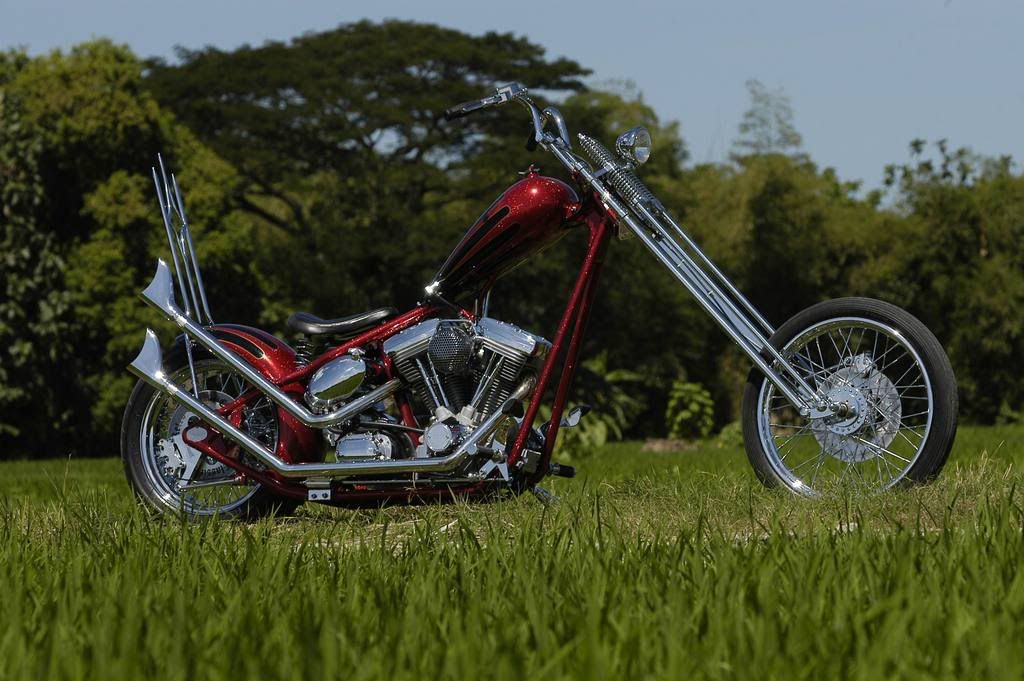 Scandinavian choppa right side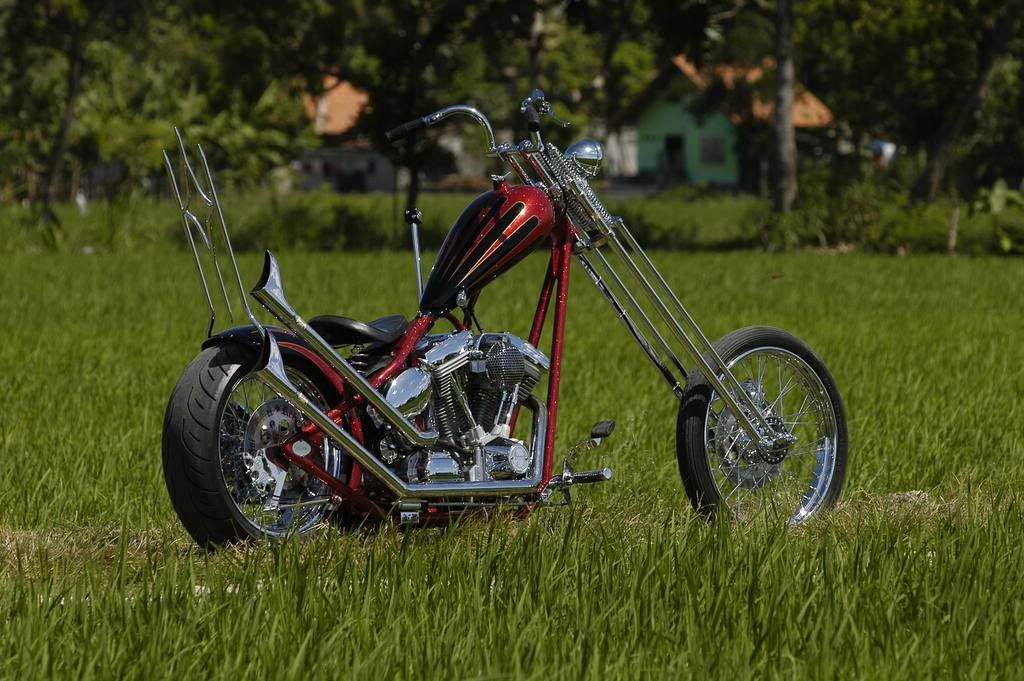 Scandinavian choppa back side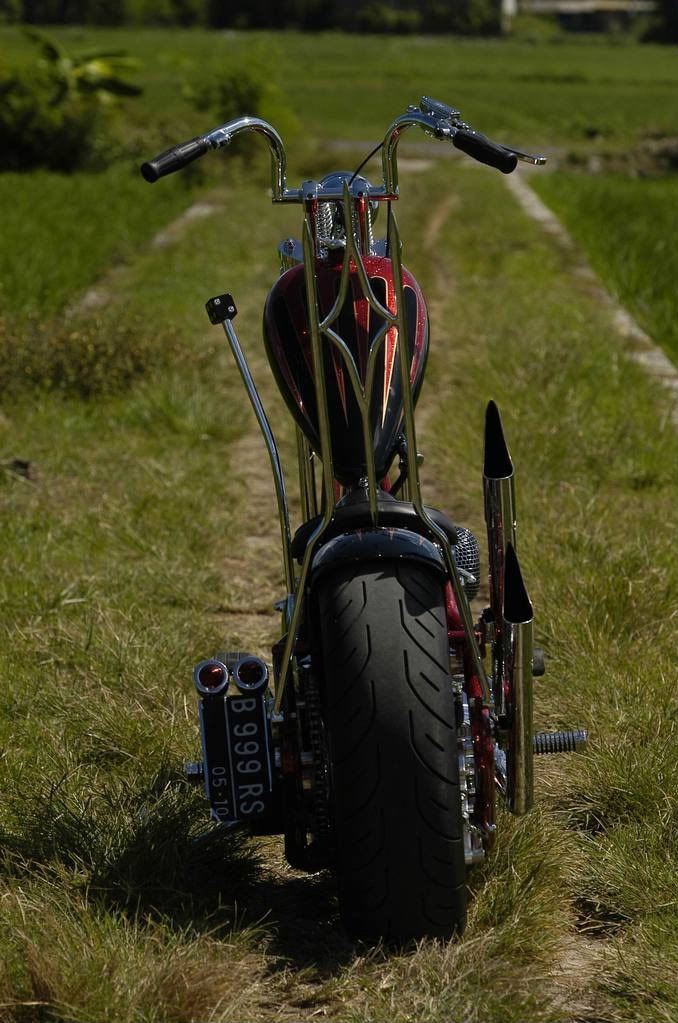 Narrow springer
Jockey shifter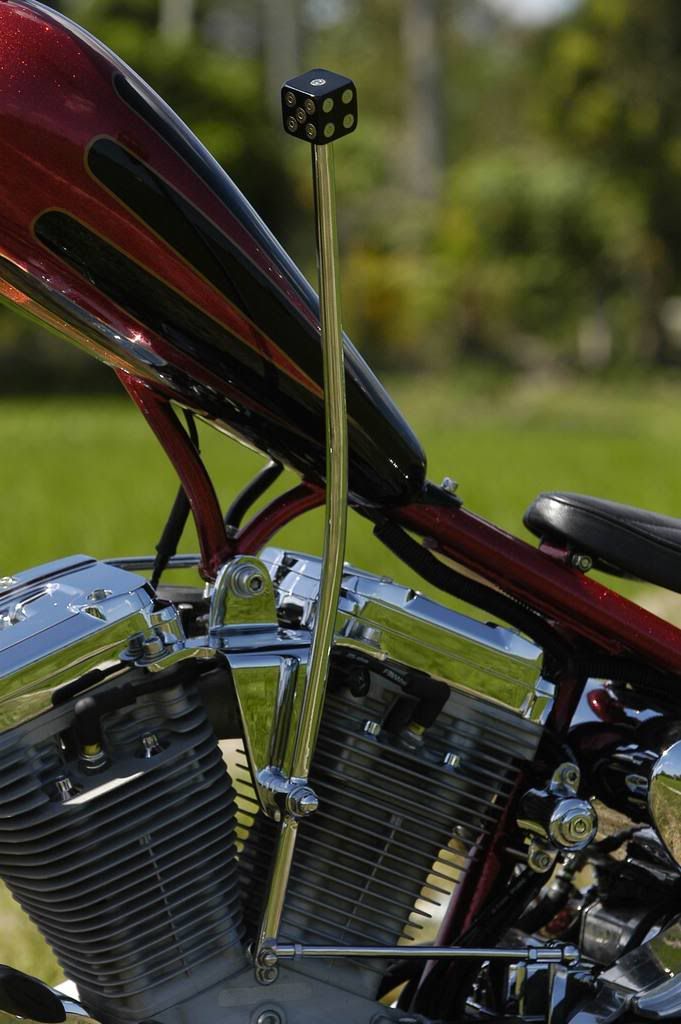 Alloy gas tank cap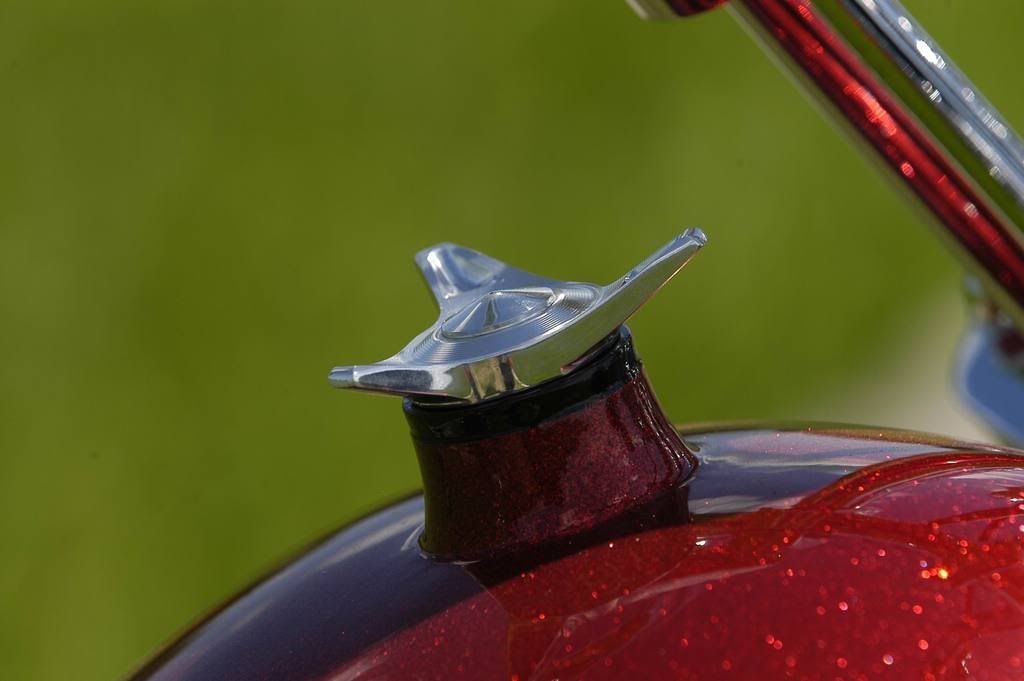 Alloy oil bag cap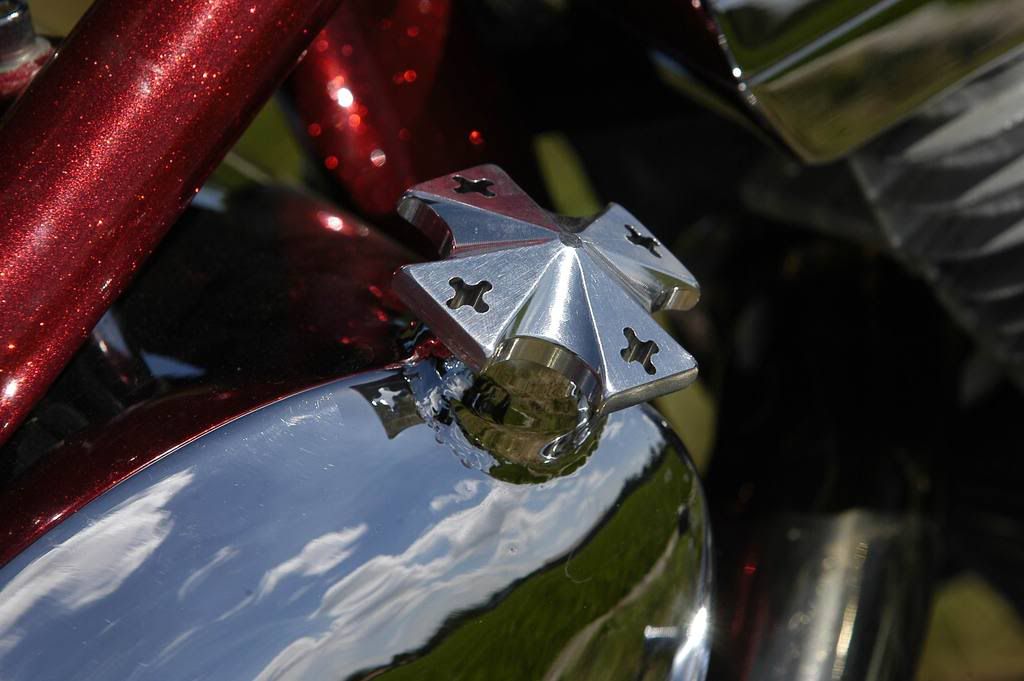 Alloy ignition point cover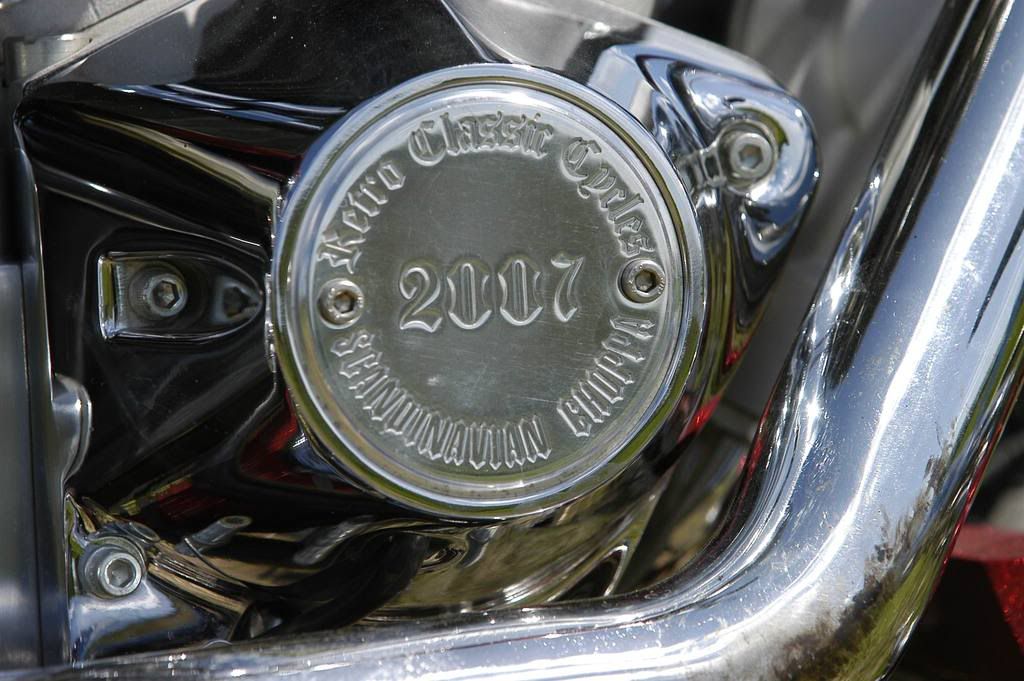 Alloy open belt primaries kit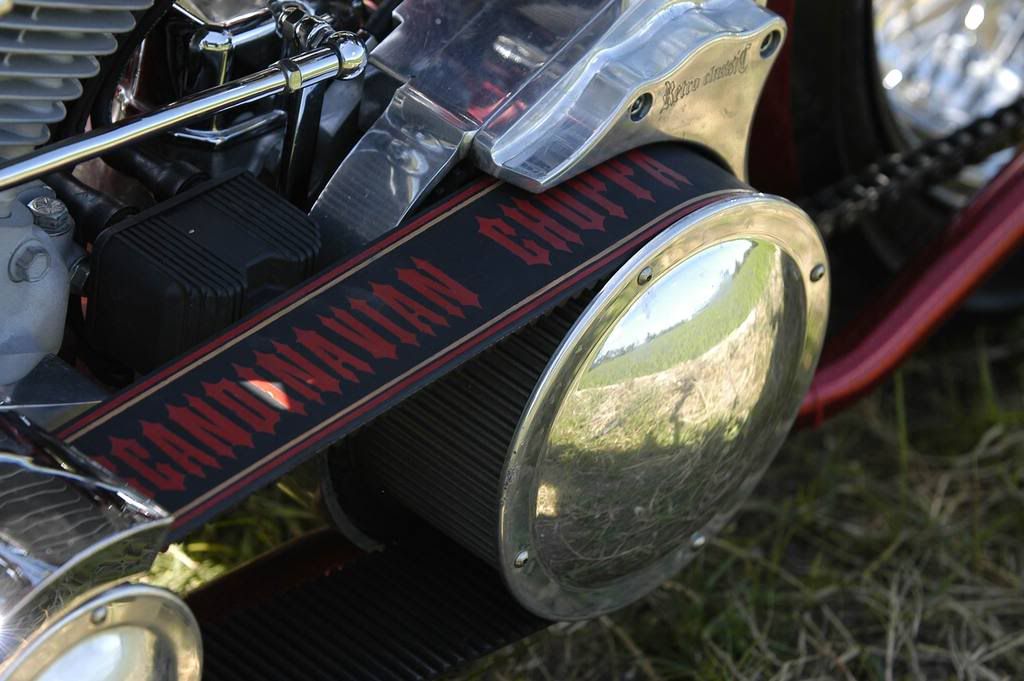 P
rimaries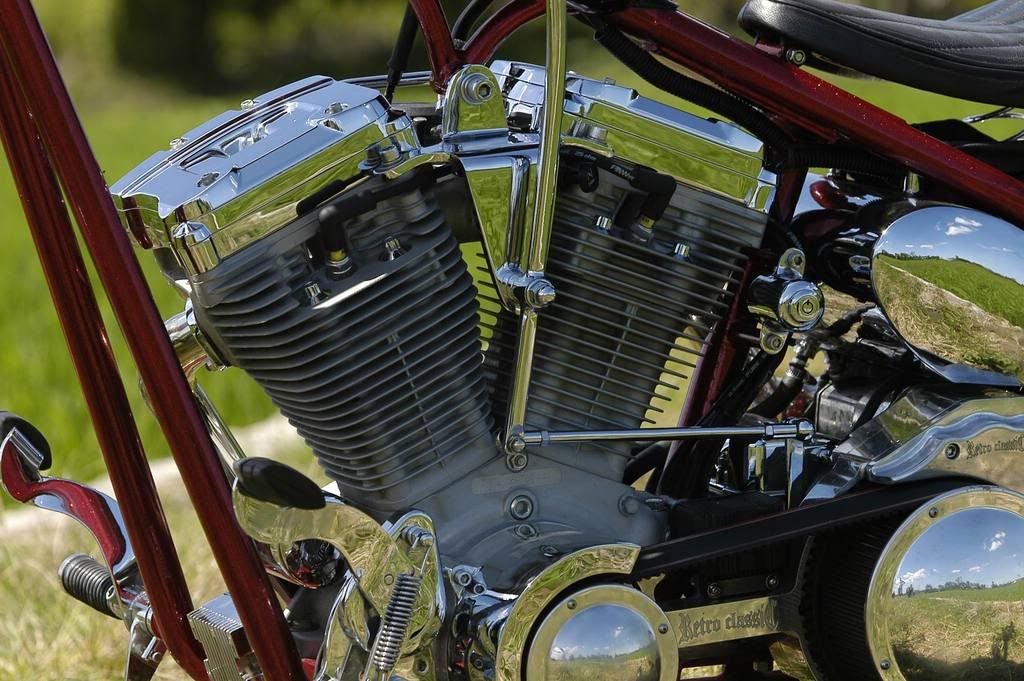 Leather solo seat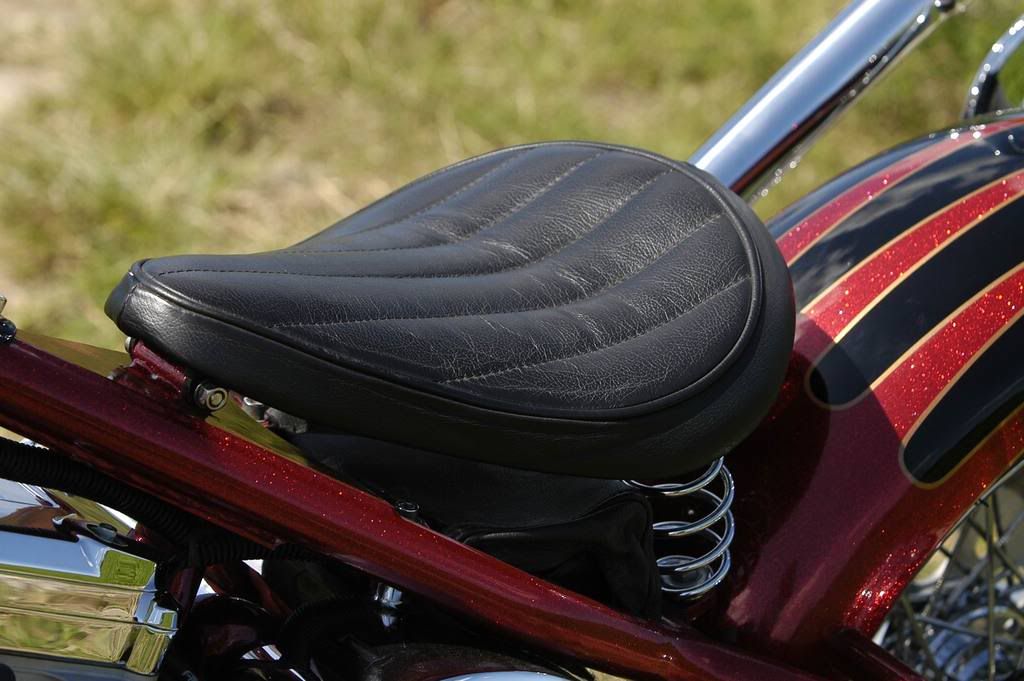 Front brake system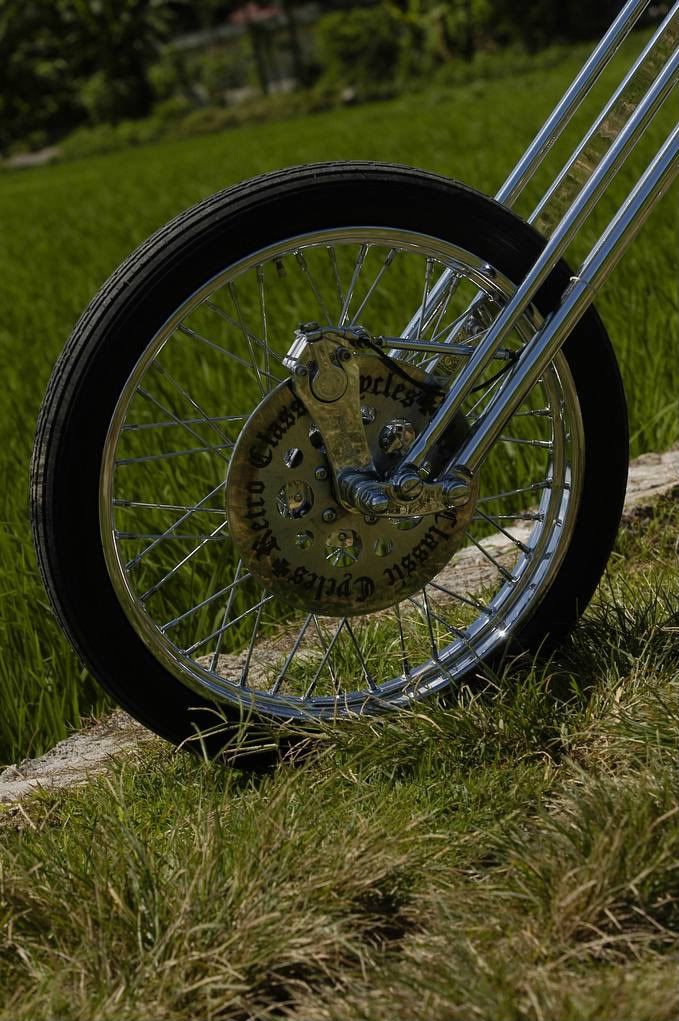 Rear brake system