Moderator: Prof
Posts: 28
Joined: Fri Feb 11, 2011 5:10 am
Location: UK
Here's my latest Honda cb750 chop build from over here in the UK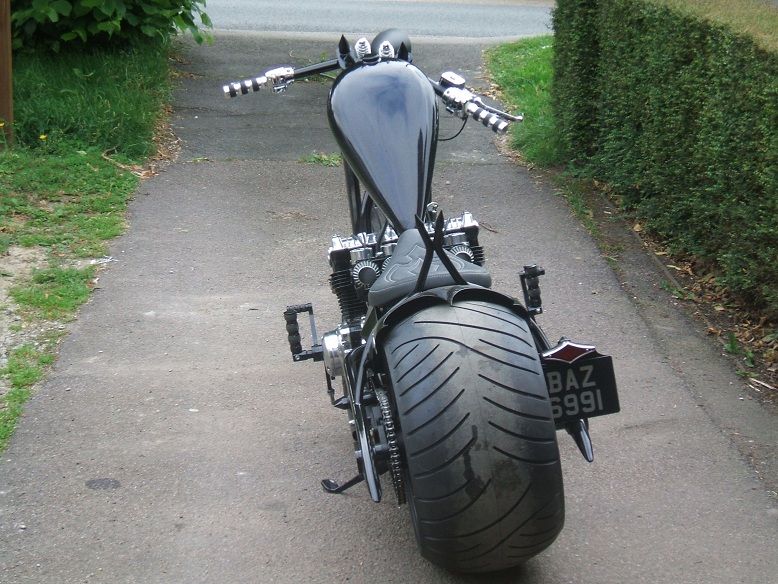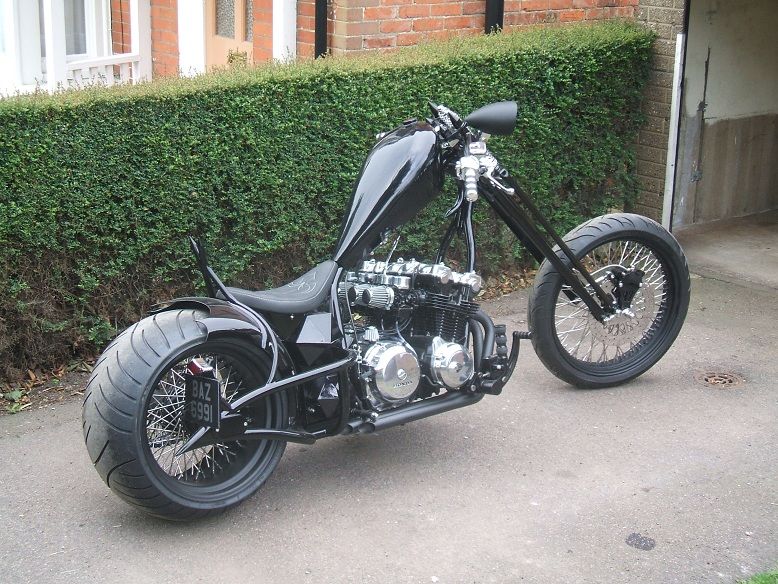 ---
yeah i think i speak for everybody, wheni say, none of us like it, .......the colour, the stance, the use of modern componants wrapped in a handcrafted frame running a DOHC........................id say we love it...i sure do.....now iam depressed
Does not work or play well with others
Loud pipes save lives
"These are not the Droids you're looking for"
---
Damm thats sexy, i hope you get lots of bugs in yer teeth riding it mate what a beast.
friends welcome family by appiontment only.
---
Founder, Choppers Australia
Posts: 5938
Joined: Sat Oct 22, 2005 3:54 pm
Location: Willunga, South Australia
Contact:
Good to see something modern that isn't a Harley.
Chopit'nrideit... Prof
---
WOW that's wild!
'65 Triumph Chopper (project)
'64 Triumph Chopper (project)
---
Love those hexagonal bits, battery box/cover etc. Great work.
Prob does'nt need a side stand
The brave may not live long, but, the cautious do not live at all.
---
Bacca
I look at the rego plate & feel boy we are ripped off in Oz!!!!
Great looking chop
---