Hi all. Recently I took the plunge and bought a bike sight un-seen except for photos and video. The bike showed up here in the back of a furniture van (an ideal way to transport it) a couple of weeks later and was excatly what I expected and was as described. Since then I've started to get it ready for SA rego.
The front end had a raked tripple tree, 12" over forks and tall ape hangers, see pic 1. Since then the tripple tree has been swapped for a stock one and the forks shortened to get inside the 550 rule. The apes also have been swapped for lower rabbit ear style bars with taller risers. Other changes include rolling the rear guard forward to mount it better to the frame, removal of the pillion seat and swapping the mustang tank for the super cool pin striped prism tank on it now. See pics 3 & 3.
There are a couple of little issues to sort out like the front brake master cylider and a leak in the oil tank but its coming together nicely.
Still needed for rego is a front mudguard and some baffles to quiet it down a bit.
Summer cruising is almost here!
Cheers.
Dave.
Pic 1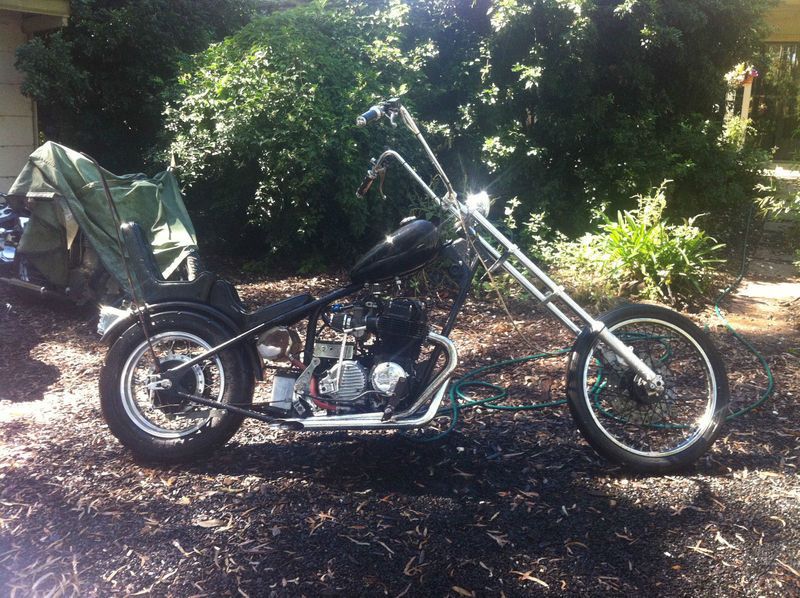 Pic 2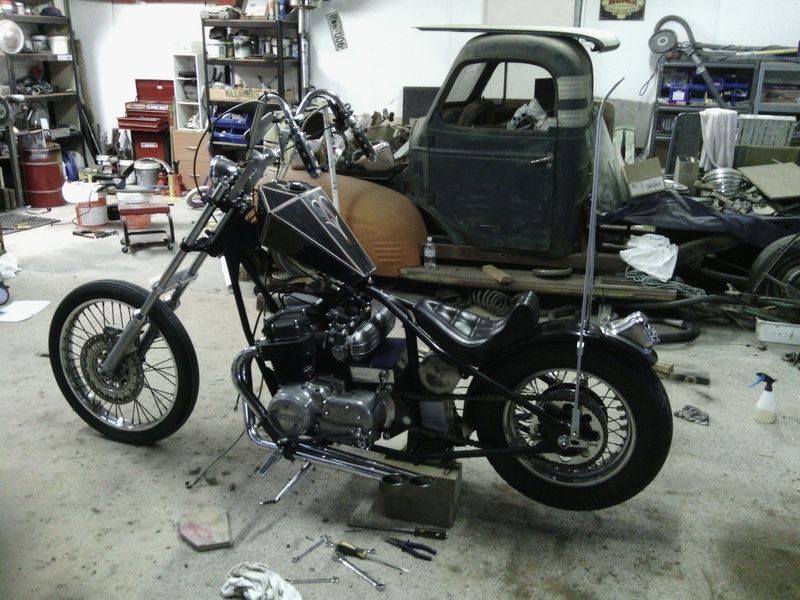 pic 3