Winter in SA , freezin cold and wet. ( if a guy wuz rich he'd move to Queensland or Darwin or somewhere )
These pics are sometime back but " oh wat a feeling ". Gotta share with you guys that fabulous time Road Test , at last ... at looong laaaast.!
In the shed you've sweated and worried , stuffed up an fixed up , changed and changed again , check check an double checked but at last , 1st ride.
Will the forward controls work ? Will the clutch and brakes perform? Whats the ridgid and seat like? Will it handle OK? Will it behave?... ( it better after all this or the scrap metal bin beckons ).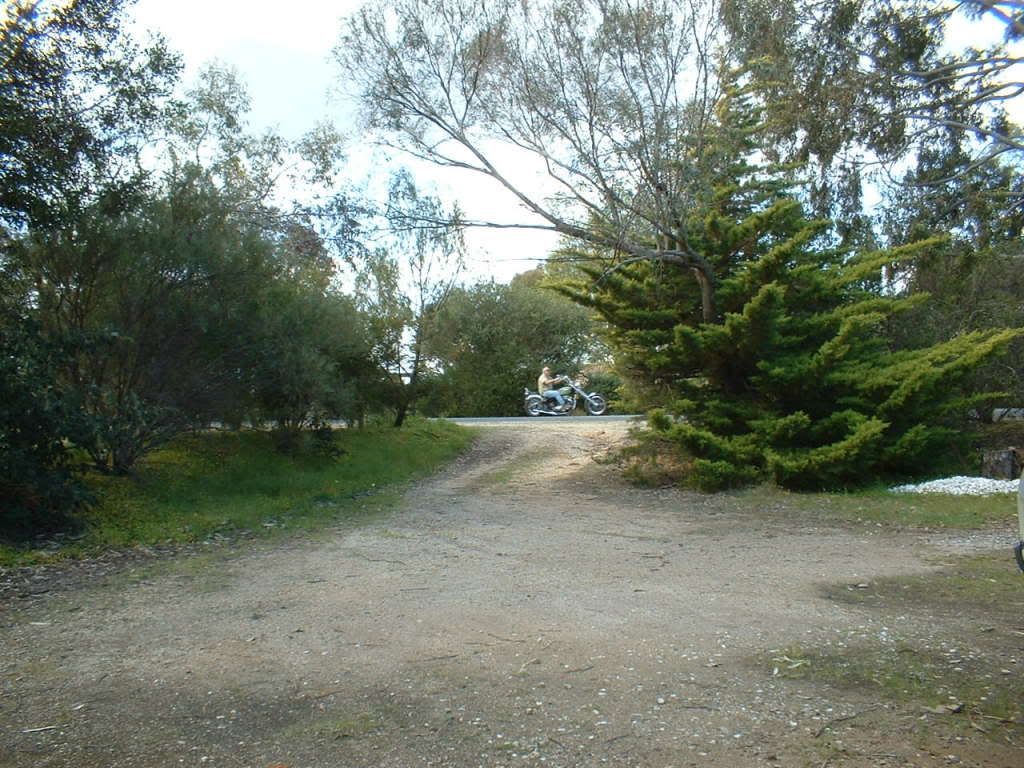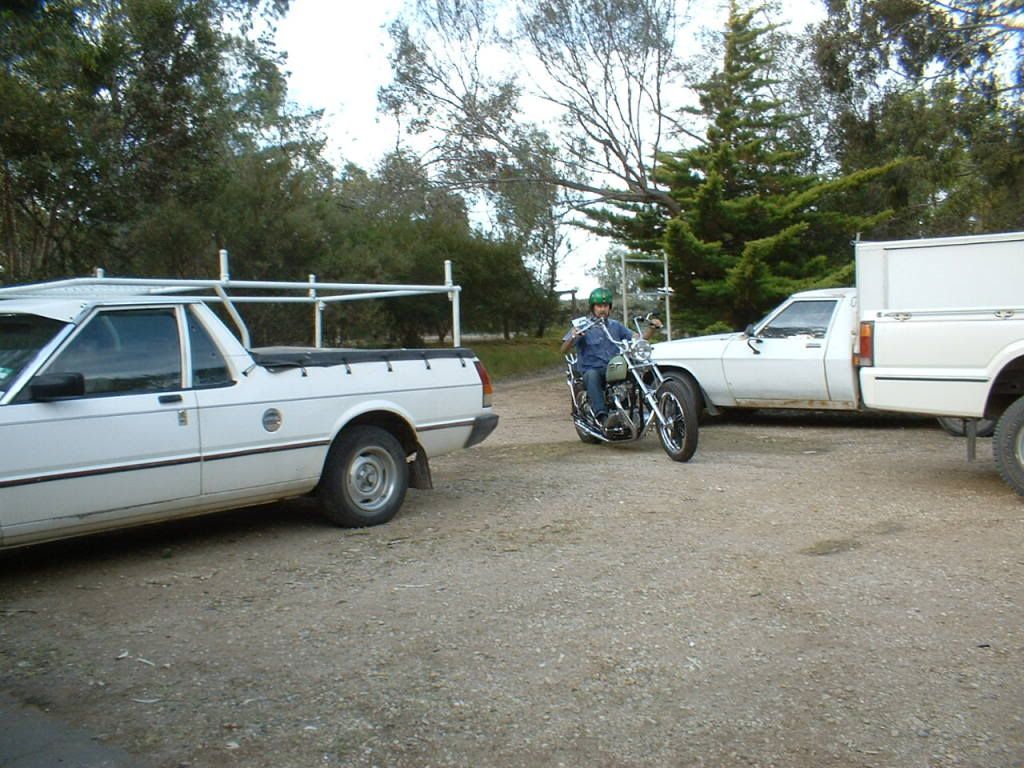 For the record everything worked a charm bar the handling.
One guy said " nope , don't like it ... dangerous.
Another " yeah alright , you've just gotta work at it a bit .... y'know concentrate.
Be interested in any guys experienced with front end rakes comments.
Cheers