Moderators: Prof, Chopper Project Moderators
Just a quick update....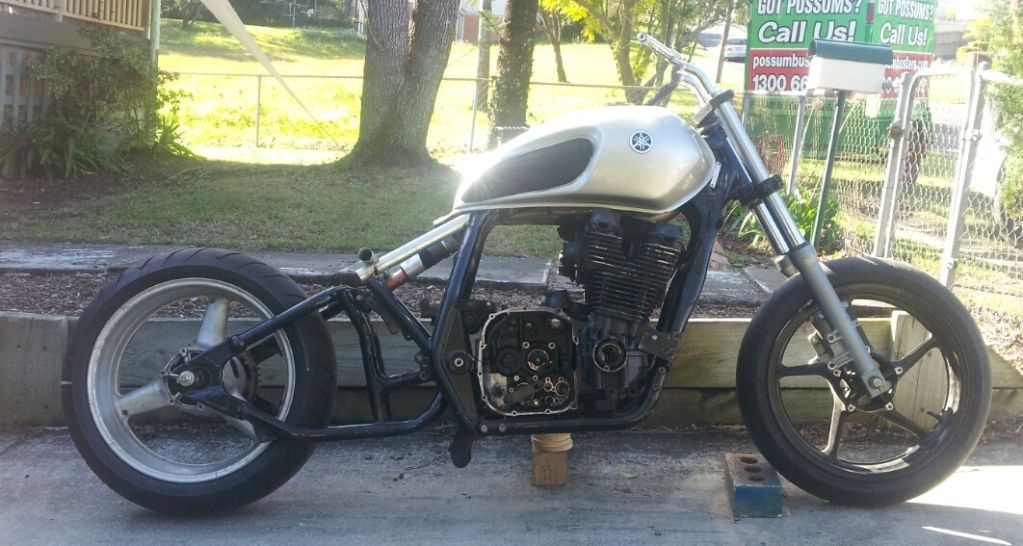 Comparision shot to show how low seat rails will be...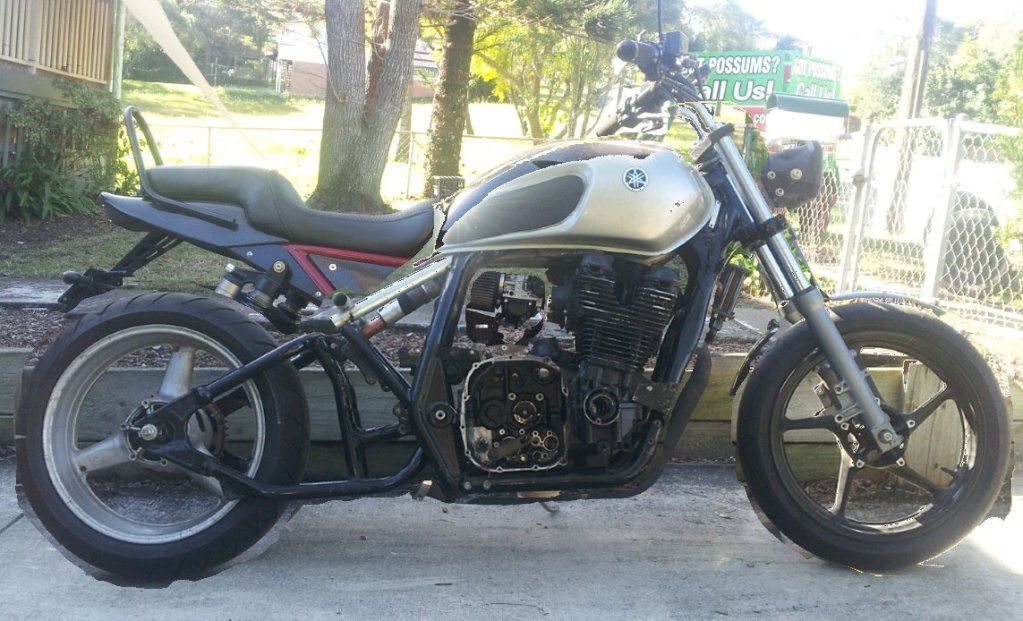 And the air intake system...
Jesus died for his own sins.....Not mine.
---
looks like it will kick bum love the style ya going for and the scoop is a top job did you make it?
IM NOT CRAZY ITS JUST OTHER PEOPLES PERCEPTION OF MY NORMALITY THAT DIFFERS
---
Hand made mate...made a wooden version first and beat the ali around it.
Had a day off today so I had a go at casting the base...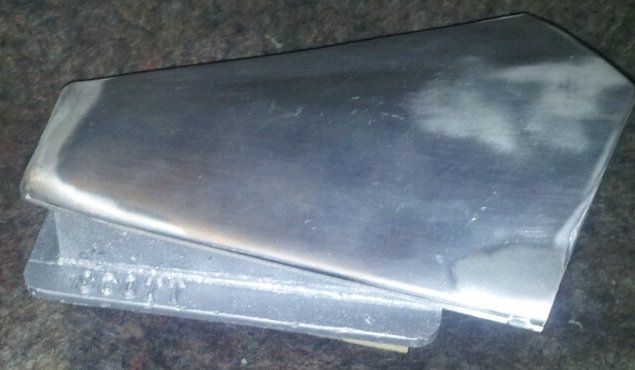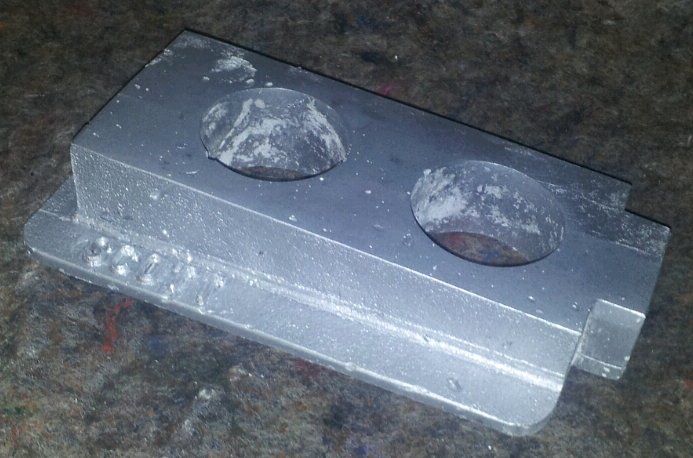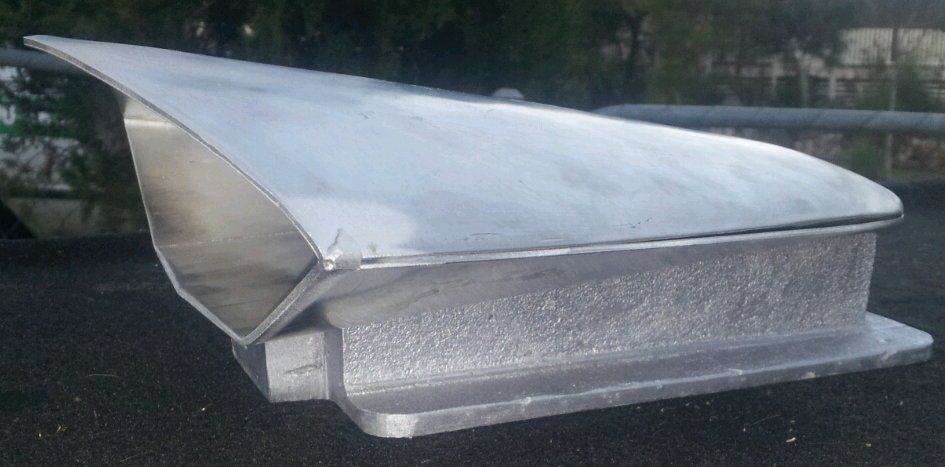 Found a better tank too...nicer lines..
Jesus died for his own sins.....Not mine.
---
Coooool....

Very Mad Max.
The brave may not live long, but, the cautious do not live at all.
---
Posts: 112
Joined: Thu Dec 24, 2009 10:40 pm
Location: WESTERN AUSTRALIA
---
i disagree i like the white one
Does not work or play well with others
Loud pipes save lives
"These are not the Droids you're looking for"
---