Hi again.
I'm getting just that little bit closer to finishing. 4 and a half years on, here's where I'm at.....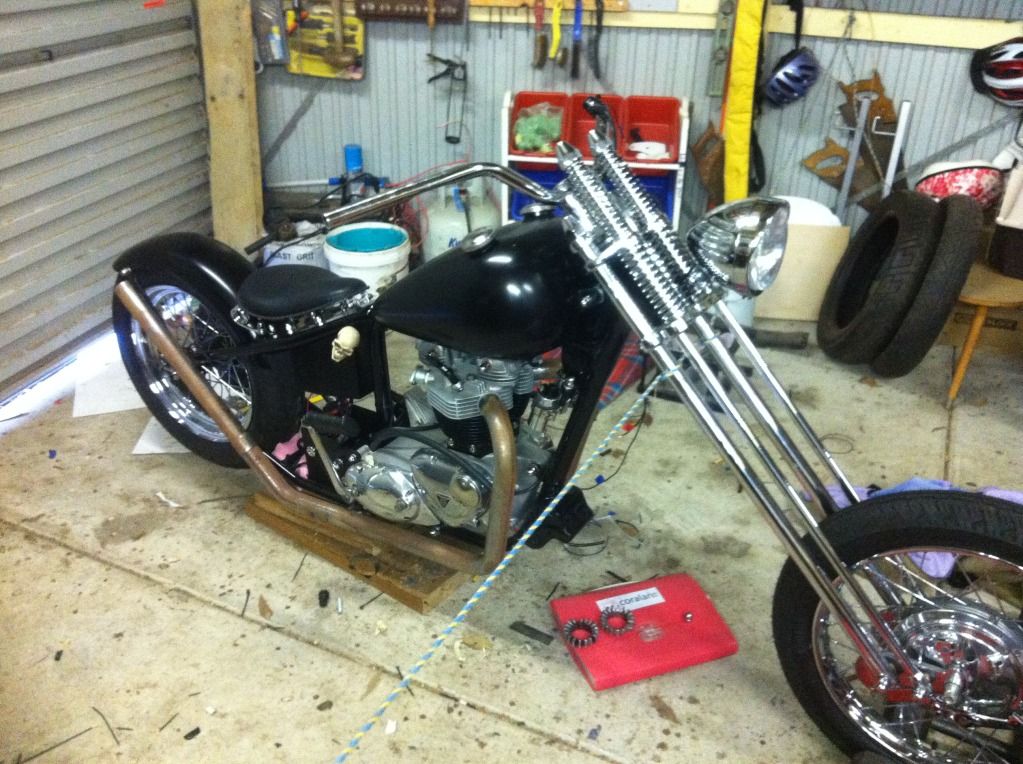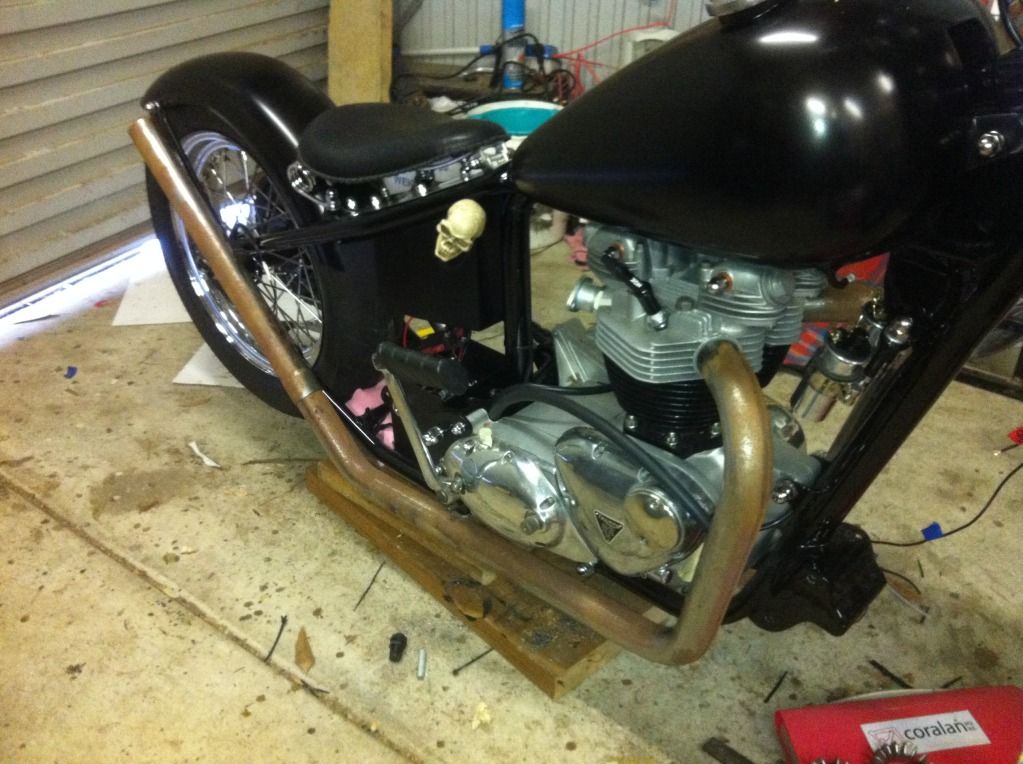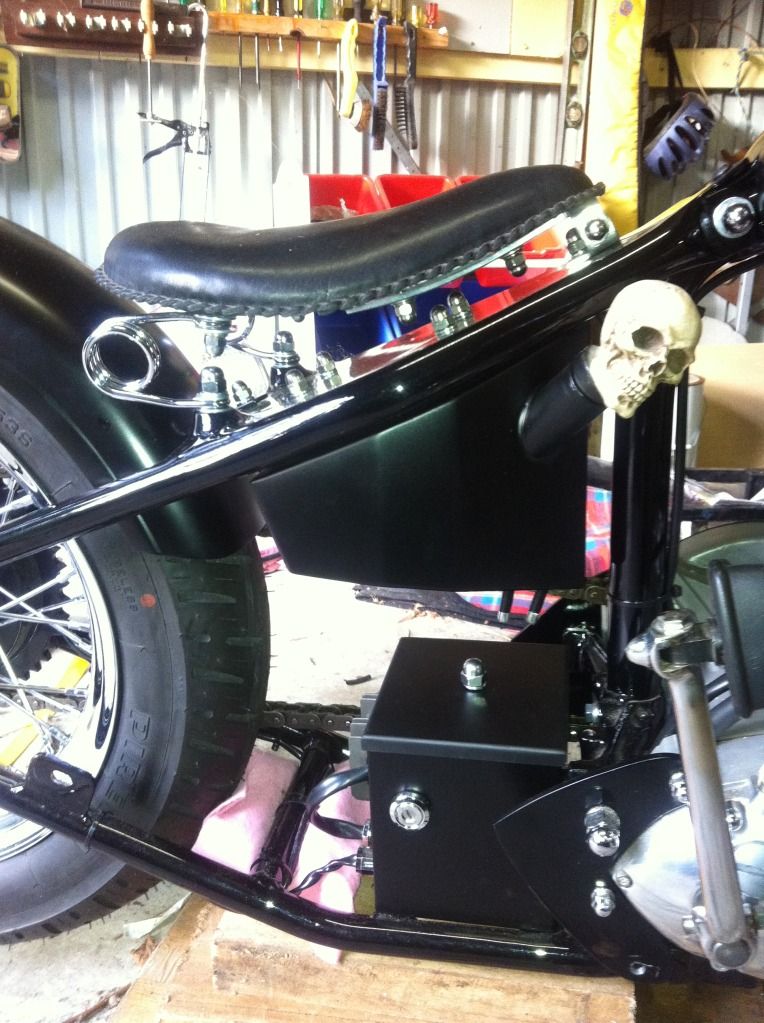 I hope they work and are not too big.
I've just had the exhaust chromed, still got to sort the forward controls, 2 x carby's and levers, cables etc.
Not too far off now.
Hope you enjoy!