i have been poking about here for a while as a guest and thought it was about time i registered and join in on the fun and games.
This is some thing i have been working on over the past few months and thought i'd post it up. It is a Honda Shadow VT600.
most of these pics are from my phone so the quality isnt the best but they will do.
When it showed up it was an immaculate, un-molested clean bike.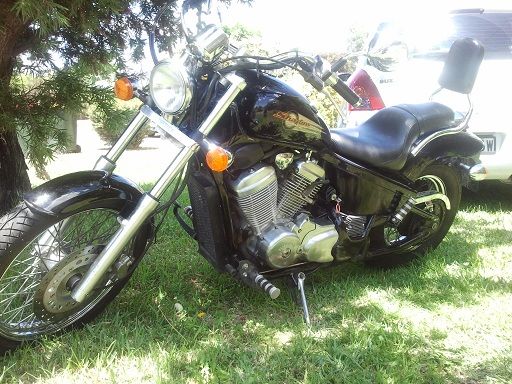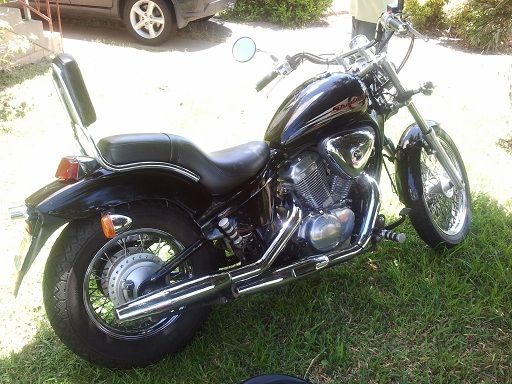 6 days later i made a start on it.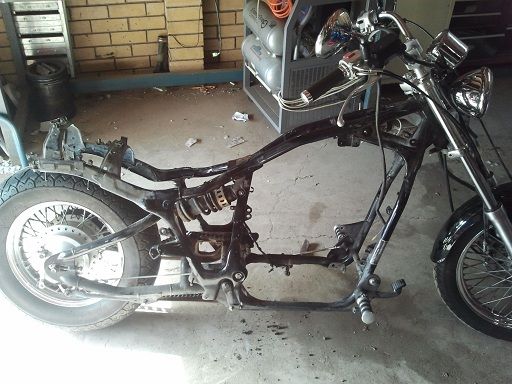 The motor went to live on the bench for a while.
The rolling frame went off to work and got chopped.
[hr]
the seat i ordered on line finally turned up.
a mate tig'd up the seat hinge after work while i still had some cars to get done.
made up a bar to make it ridgid while i have it as a rolling frame to find the stance that i want.
New rear fender turned up and was about an inch wider than i wanted it so i sectioned it down the middle and welded it back together when i was satisfied with the width.
rear fender is mounted up and ready to go.
i also got my tig on and made up a bracket for the seat springs and the mount for my tail light and licence plate.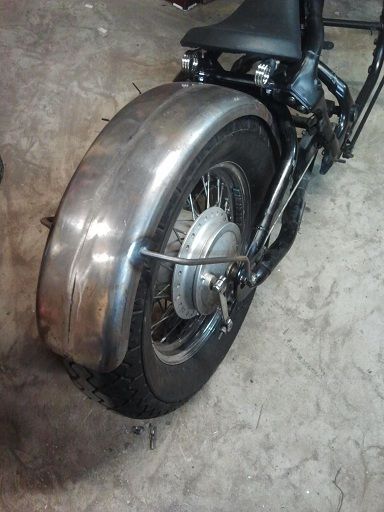 while all this was going on i was playing with a few other things.
these are intake tube idea's that i made at work - the round one made it in the end because i dont have the tooling at work to make the frog mouth look clean enough, but it would have been cool tho.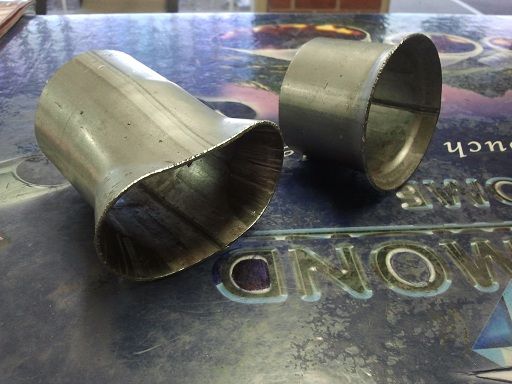 [hr]
i also managed to go through a heap of beer while getting all the factory paint/ lacker off all the polishable alluminium. i dont go crazy polishing it, just wanted it to shine a little.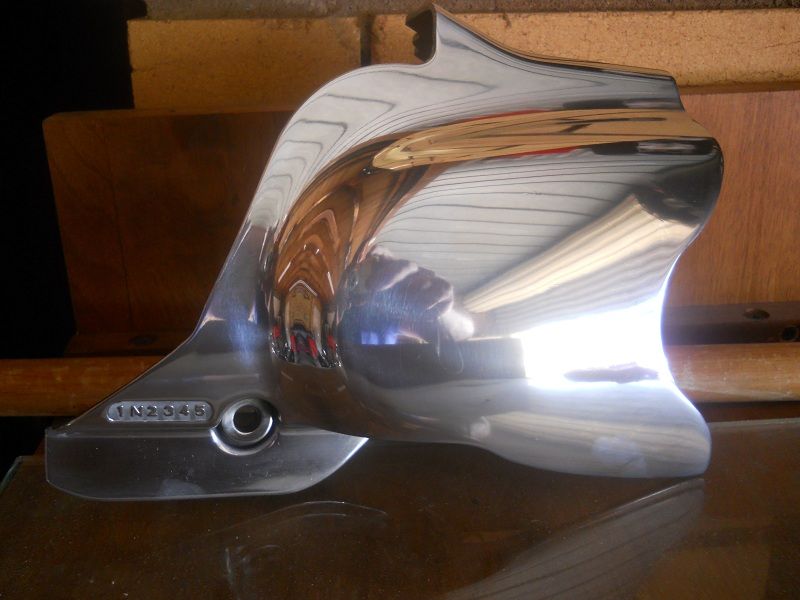 after i painted the motor black and i had finished mildly polishing the parts i wanted to sparkle i gave them a work out with the engraver.