Well here are the efforts of today took a few pictures along the way.
Got her down the a bare frame
Got the wheels off and I hope someone can tell me exactly what they are. The front is alloy with a decent lip at 19" and the rear is steel 16" I want to respoke both with SS spokes and have the rear re chromed.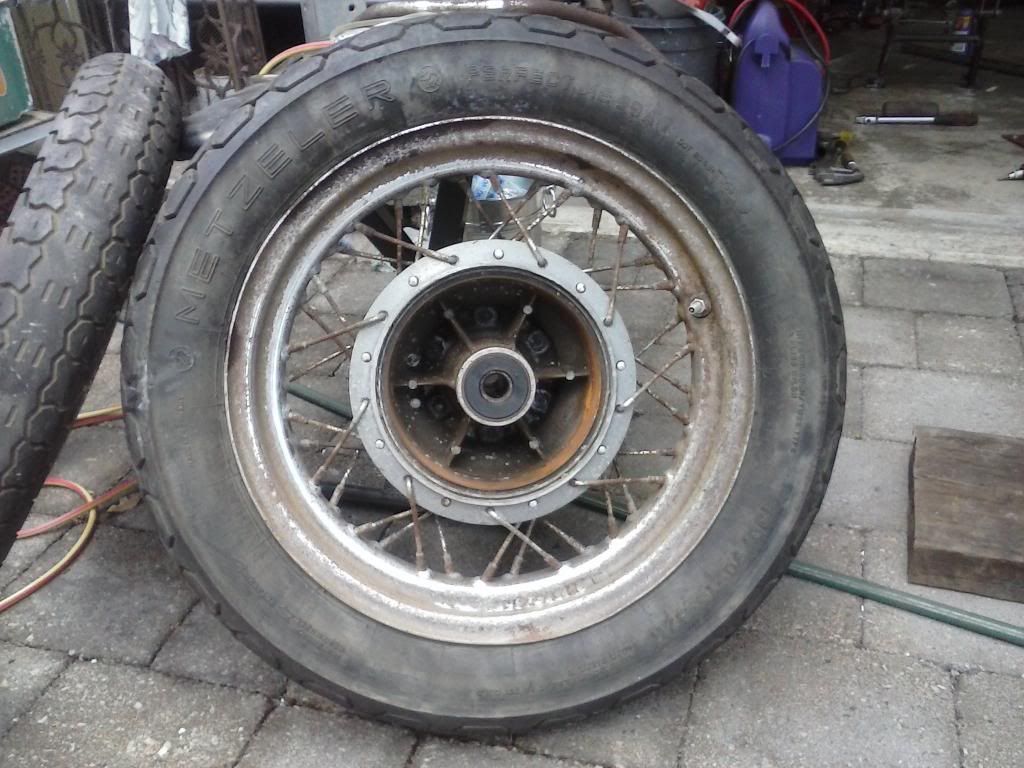 Where is the best place to buy spokes is there only mikesxs