Hi fellas, I guess I'll kick this off with a little introduction.
I'm Will, currently 22 years old and living in Melbourne. I got into bikes about 4 years ago when I moved to Melbourne to study Mechanical Engineering. I'd been into customs and hot rods for a while (a passion handed down from my old man), having an XP falcon as a high school daily driver and a model T coupe body waiting to be hacked into. (Here's a pic of the Falcon below)
I had no room for cars when I moved into my tiny dorm room at uni, so I started fettling with bikes instead. This lead to a full-blown workshop occupying my dorm bedroom while I slept in my girlfriends room in the same building.
My journey through the motorcycle world started with cheap Japanese bikes: A DT400 Yamaha stripped down with a hot engine, an XS400 cafe racer, and an XS650 resto-mod which I currently ride.
I always wanted a British or American bike, but couldn't afford one until undertaking work placement this year, which lead me to buying the 72 Triumph 650 in this thread. Growing up with hot rods, I suppose it was inevitable that I would find my niche for bikes in Choppers.
So here it is as I bought it: Running with great compression, but pretty rough around the edges. It's been fitted with a 16" rear wheel and side pipes (hell yeah!). I thought it was a pretty good deal at $3900 for a running Trumpy.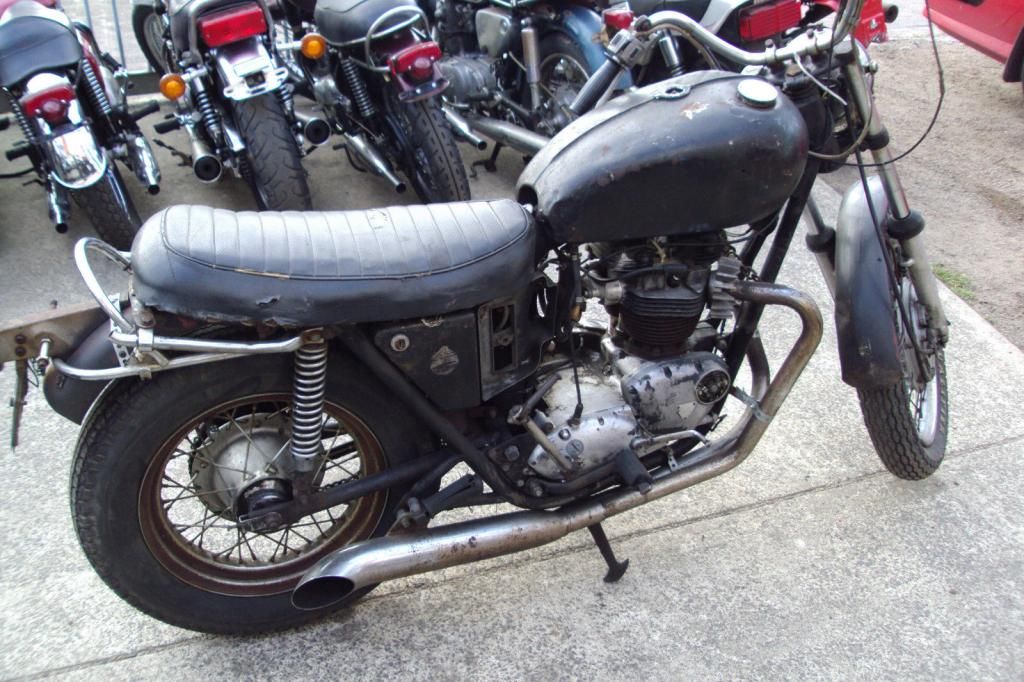 At the time this bike was up on eBay, I also came across a set of 10" extended forks and raked triple trees on Gumtree to fit the same model, and took the opportunity to buy the bike and forks at the same time. I plan on building an early 70's Norcal style chop.
I've put these together with an '04-'06 Sportster tank (the only tank I found with a big enough tunnel to fit over the huge OIF backbone) and mocked up a 21" front wheel which will get laced up to the stock hub. I didn't end up using the raked trees; (A) Because it will mess with my trail, and (B) because I think the bike looks great with the stock rake. The stock triple trees do have a very slight amount of rake in them already, and I think the trail has worked out to be in a pretty good spot.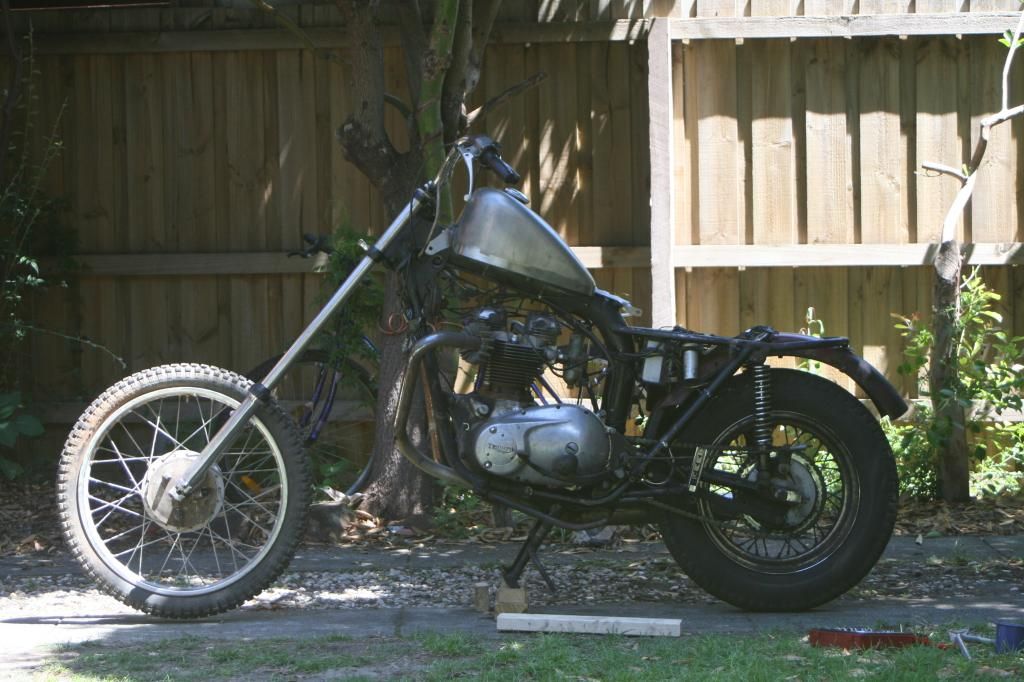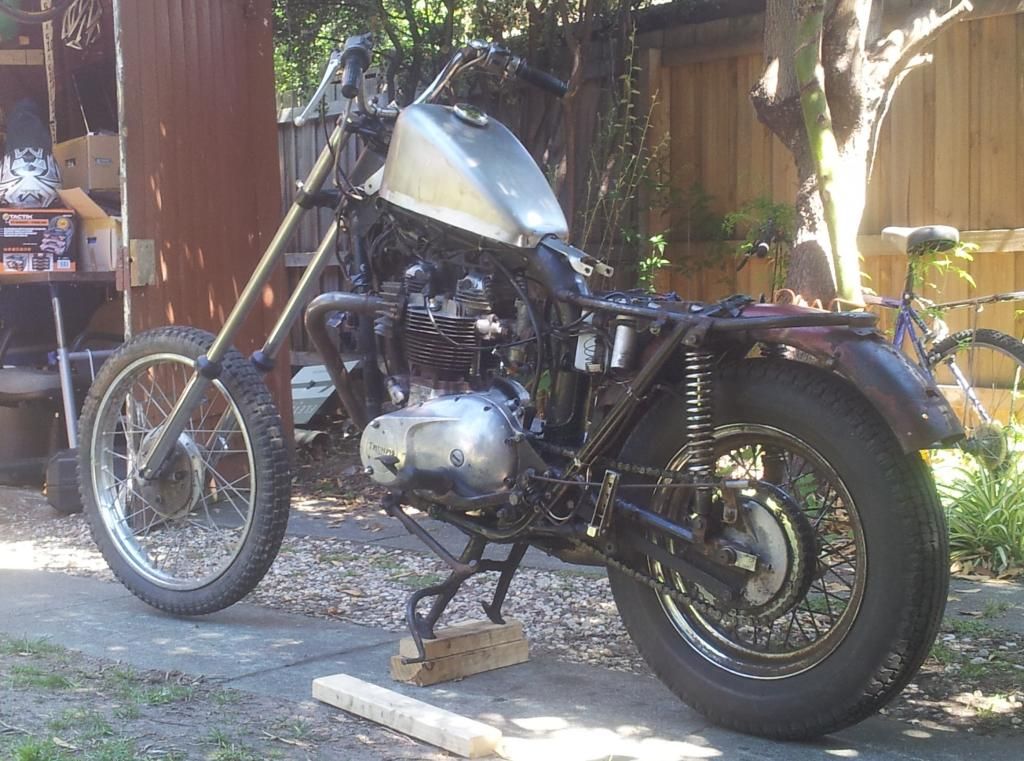 I plan on keeping the bike swing-arm, as I plan on doing plenty of long rides with my lady on the back. (Not to mention the costs involved in getting a hard tail engineered and registered!) I'll also be making a tall sissy bar to lash a swag onto, with hopes to get out & about and see plenty of high country on this old girl.
I hope to see some of you fellas out on the road some time!