Posts: 321
Joined: Tue May 25, 2010 8:16 pm
Location: Gold Coast
Interests: lots of stuff
Location: Gold Coast - Nerang
Contact:
750 four Honda old school chopper built by California Choppers USA

http://www.ebay.com.au/itm/750-four-Hon ... 500wt_1361
"Fear not death, for the hour of your doom is set and none may escape it."
Wassa - Goldy
---
Bacca
Boy that has gone down hill since I saw these pics of it a few years back
Was a nice lookin chop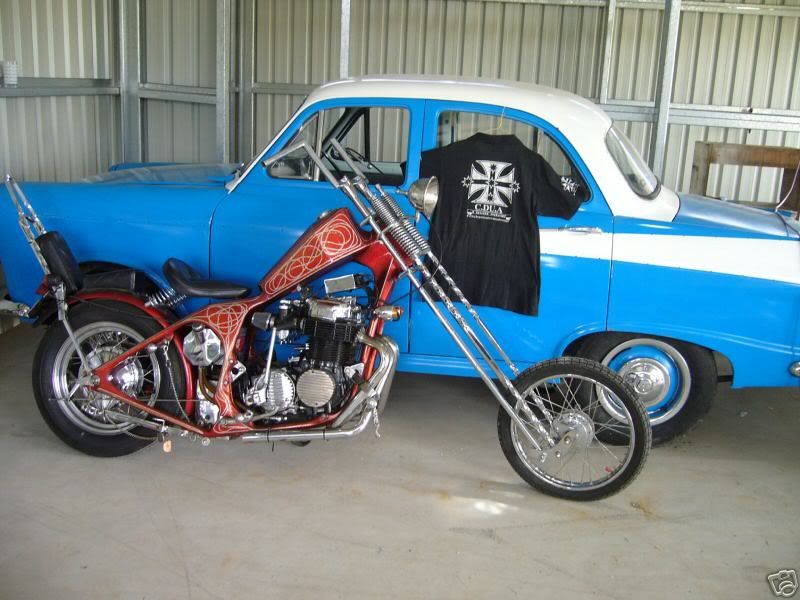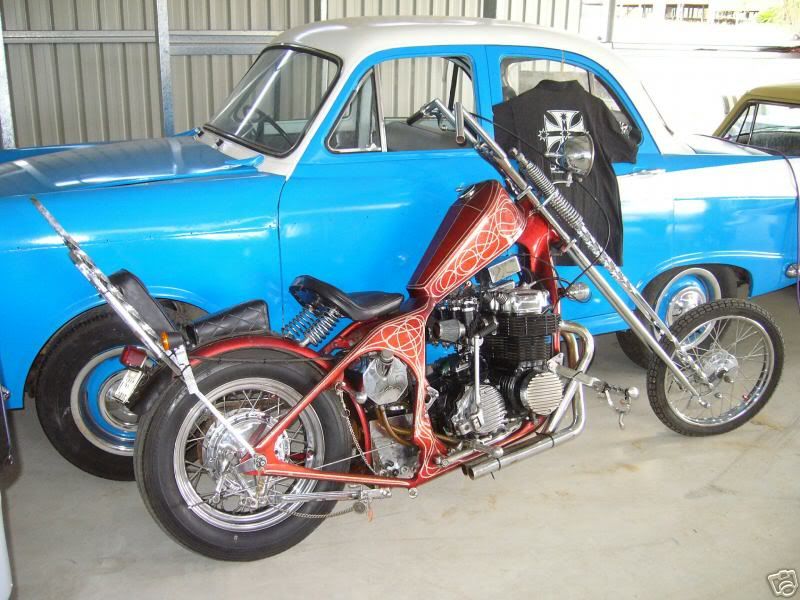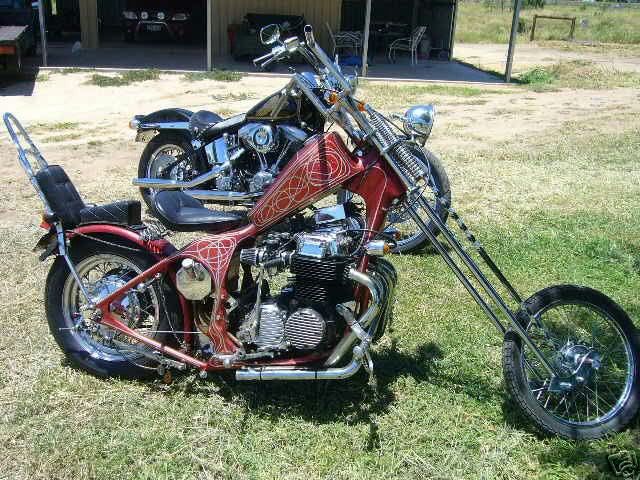 ---
In need of some serious redesign of the seating I'd say. That sissy bar looks like a recliner and the "sprung" seat looks just wrong. Gotta say I am not so big on coffin tanks either. Now the Springer, I like!
---