So I finished building my CX500 touring bike earlier this year and around that time an opportunity came up to buy this bike: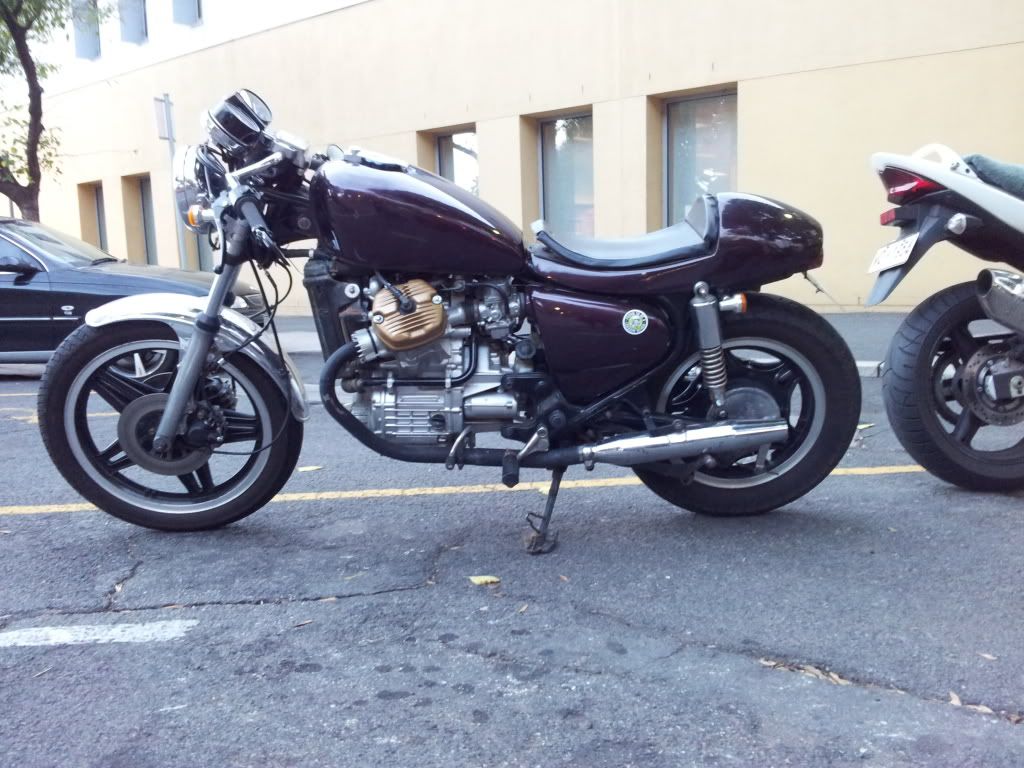 My back didn't like it too much when I was riding it so it was always going to get chopped up. I had messed around with the idea of bobbing one of these 3 or so years ago when I bought the other CX so I thought, why not?
Here's where I'm at now.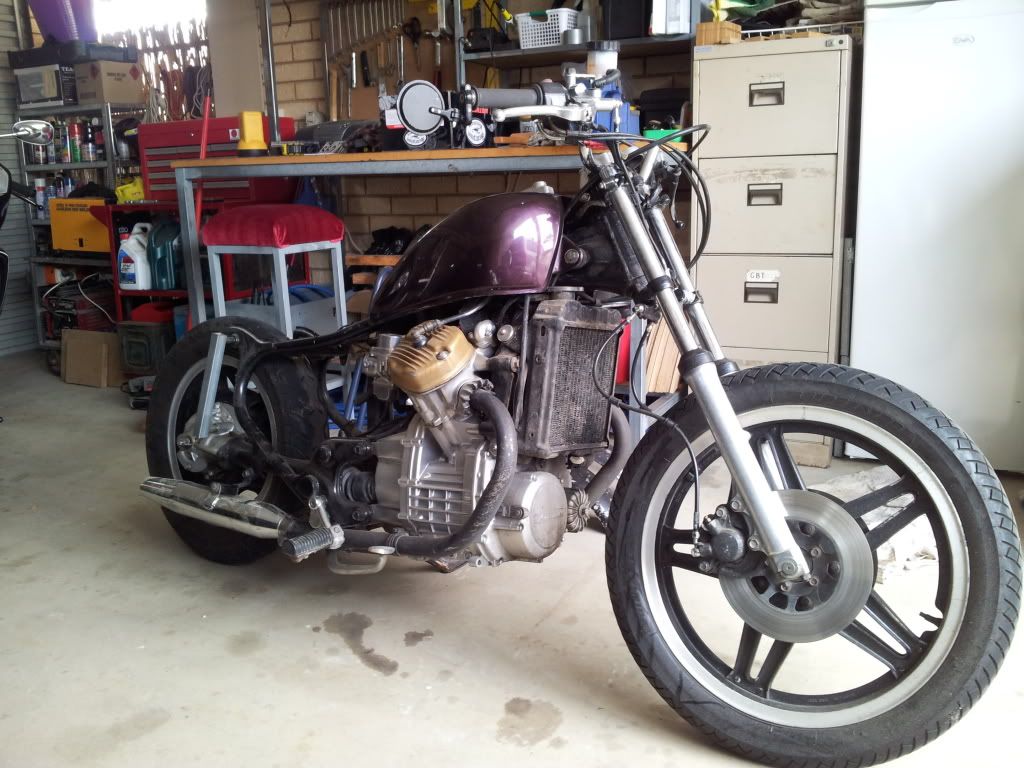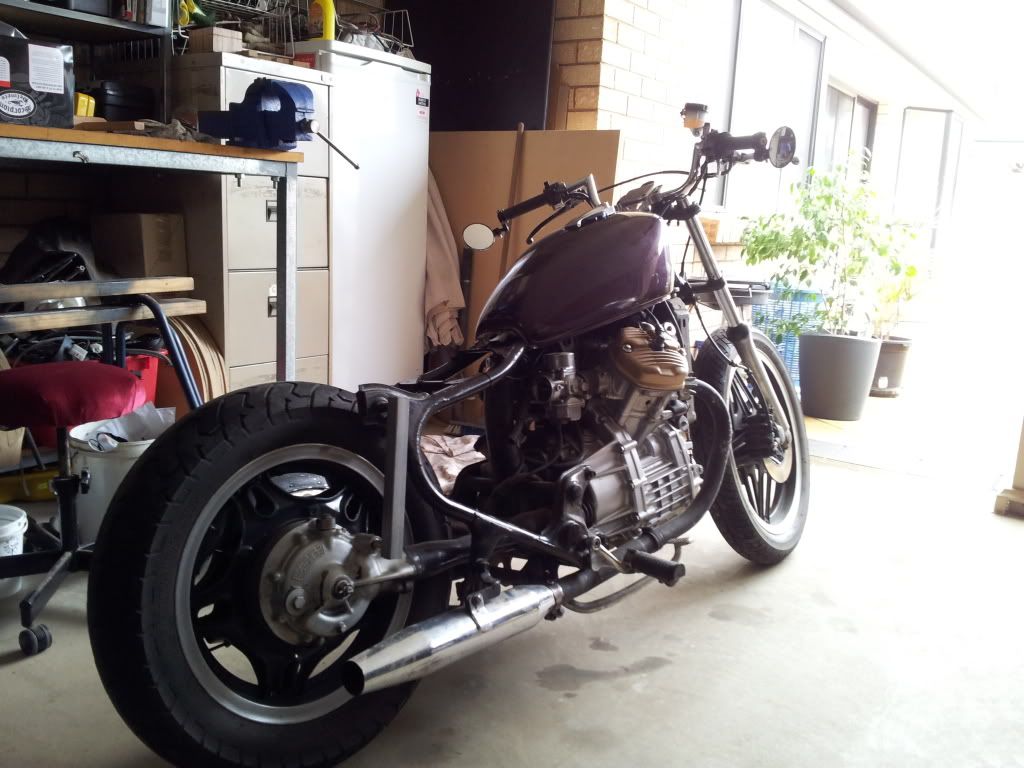 I was also making videos along the way with my last bike. I got a lot of good feedback while I was posting them so I kept it up til the end. I figured I may as well keep on with the new bike too. Here's the first couple.
[youtube]
http://www.youtube.com/watch?v=nsPdro8K1wU
[/youtube]
[youtube]
http://www.youtube.com/watch?v=gQ0r8q5DFSA
[/youtube]
I don't really have a solid direction with it yet. Most likely I'll put struts in for now then consider hard tailing the rear end properly later. I've got some shocks her I could pull apart and cut down too so that's another option. I've looked long and hard at building a springer front for it but I think if I do (which is probably unlikely), that would be long term. Paint? No idea, maybe something rough and used. maybe I don't paint it and just bang it together and ride it. I'll figure it out as I go I guess.
At the moment I have a small bates bottom mount headlight I've picked up ready to mount next time I'm in the shed. I'm also looking at modding the front guard of a VN900 to fit the rear. There's one at the wreckers up the road so I can always buy it, try for a fit then swap it for something else if there's no luck. It'll take some plastic welding to flatten out the section the forks slot into but I think it could work.