Time to show and tell.
Just finished and sold the Custom - not strictly a chopper, as the only cutting I did was to lower the seat mount rail by 40mm.
Now onto the new- a rigid. Someone started it, and I thought why not?
On this I have elected to retain the complete rear swingarm, brace from the shock mounts back to the frame.
Has lowered clearance by 40mm and increased rake slightly.
Lots of fabrication to go: fake oil tank to hide all the sparky bits, more bracing for the rear, seat mounts, sissy bar, etc, etc.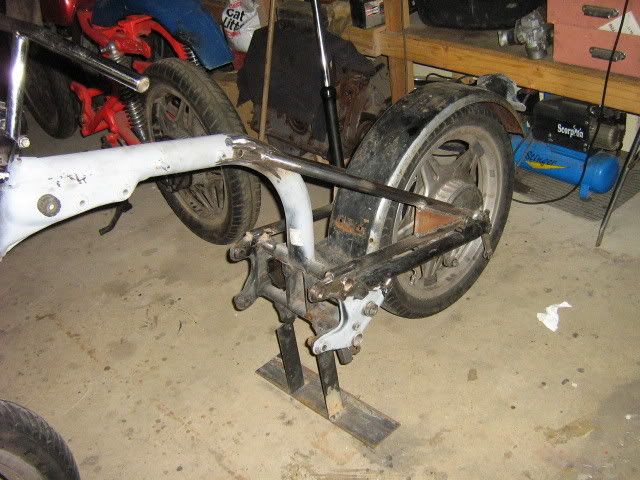 Frisco mounted tank on it's way ex US.
Tried a springer solo front seat, will have to handmake a more traditional seat instead like the Californian one pictured: can't see how to make the springer look right with the angles.
The guard from another project, the second hardtail. Currently set up for a 750 K Honda, I am considering (lunacy ?) mounting another flying maggot motor instead.
Is it wrong to even consider?
That's me up to date: you folk are inspirational to say the least.
Lots of issues there, probably better to concentrate on the first for now