Juan showed up last week and needed some help with his XS650....
Right out the truck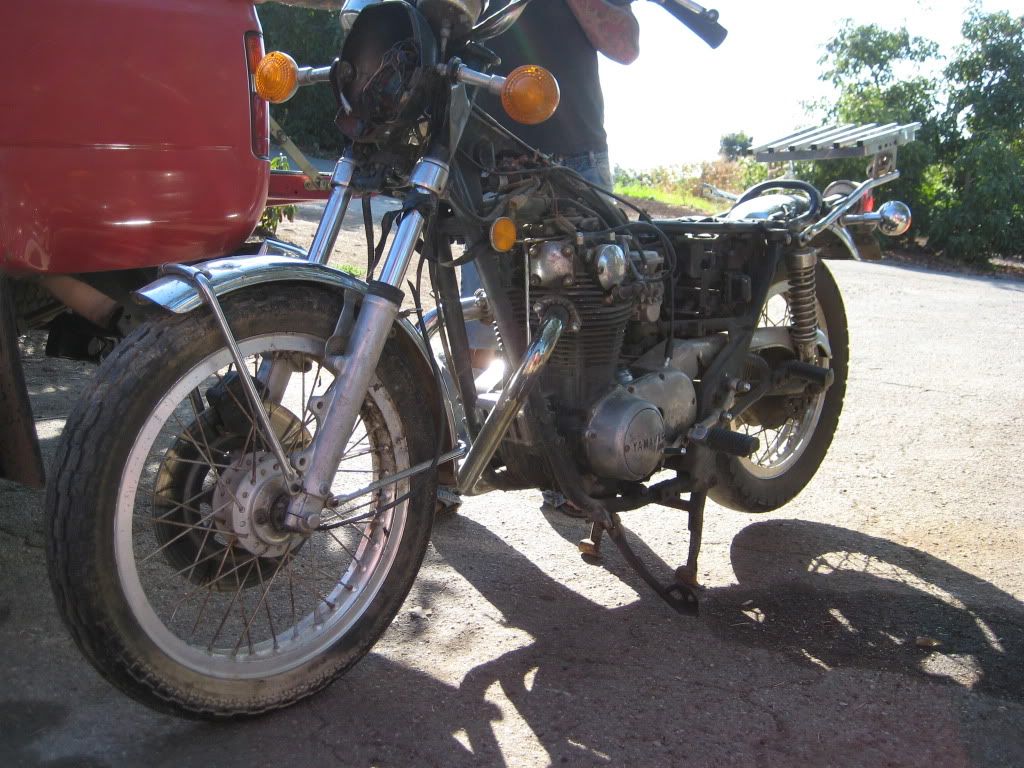 Who said Charlie don't chop?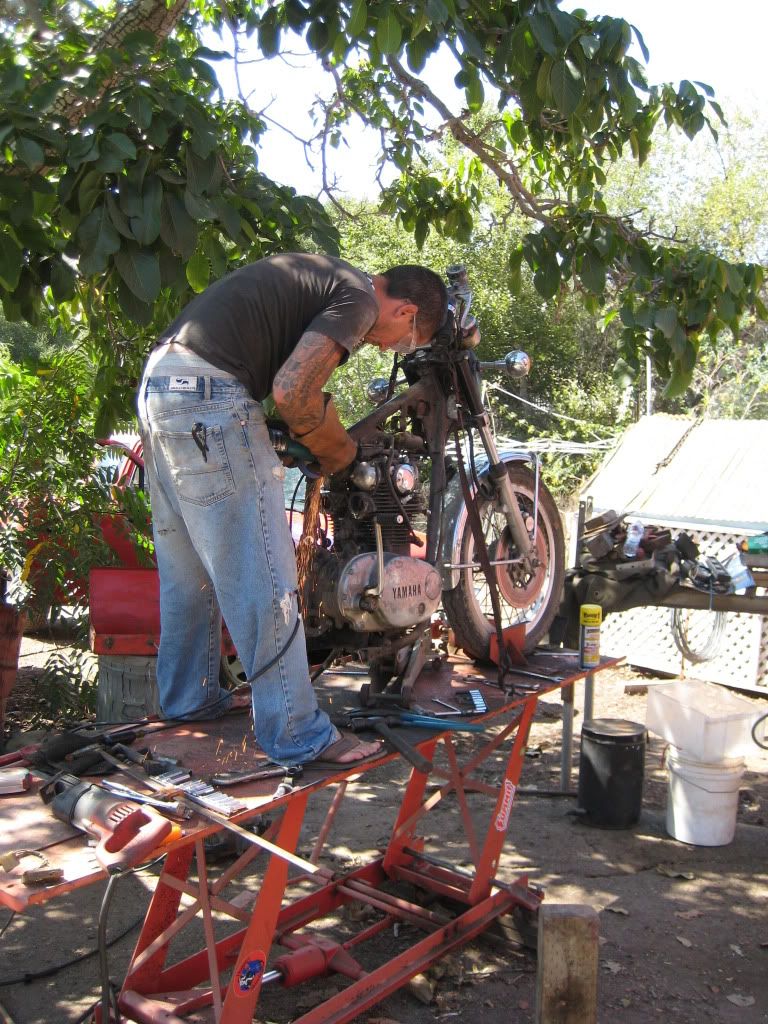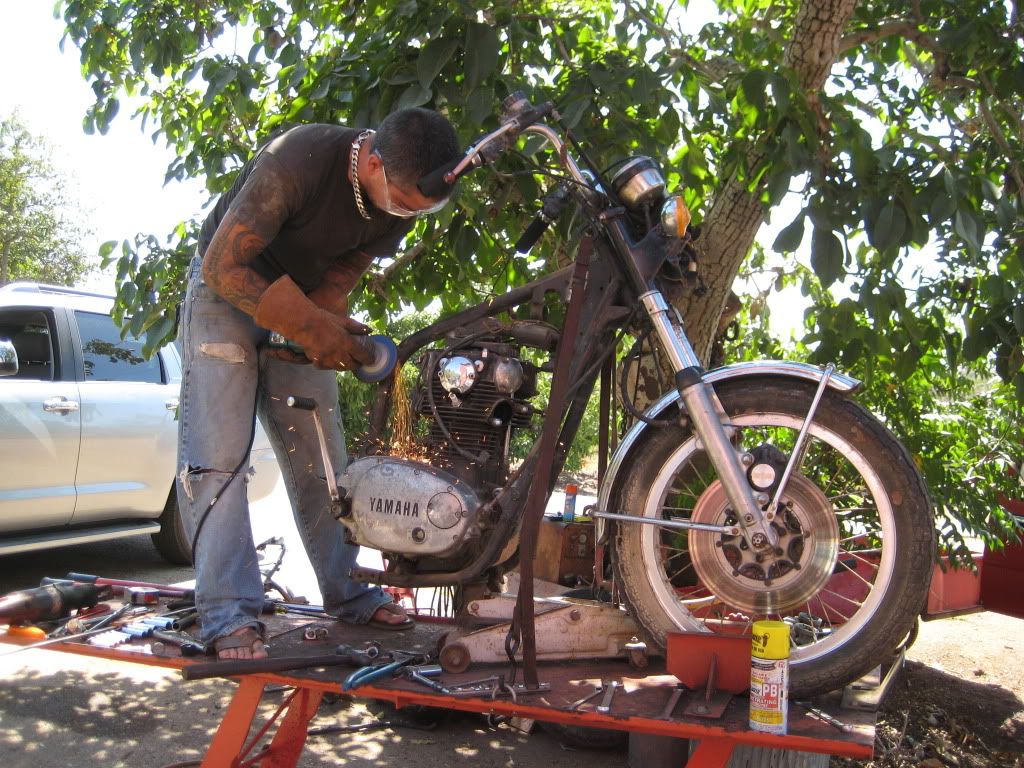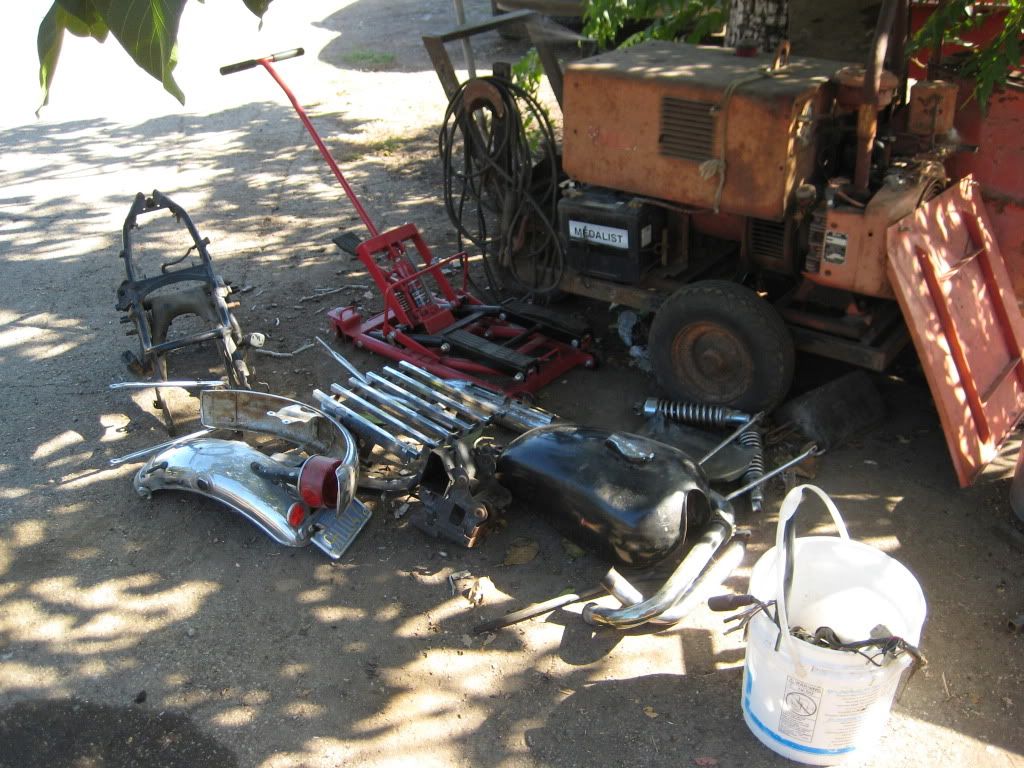 Test fitting the TC Bros rear section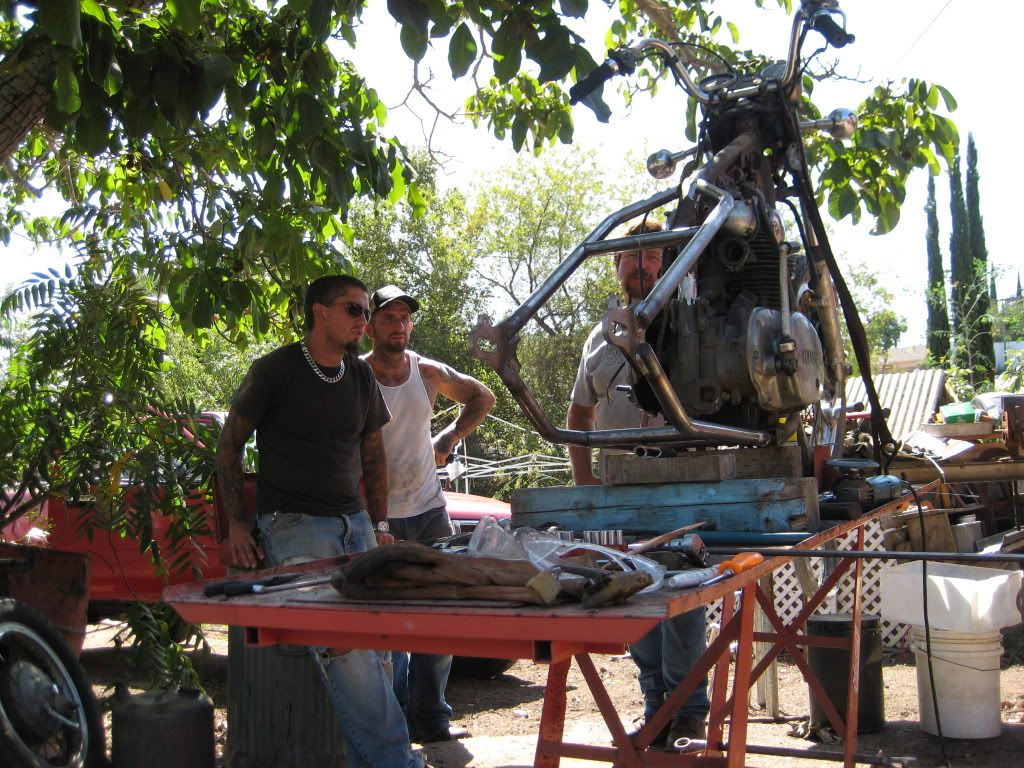 My Cock checks it out
Weld er up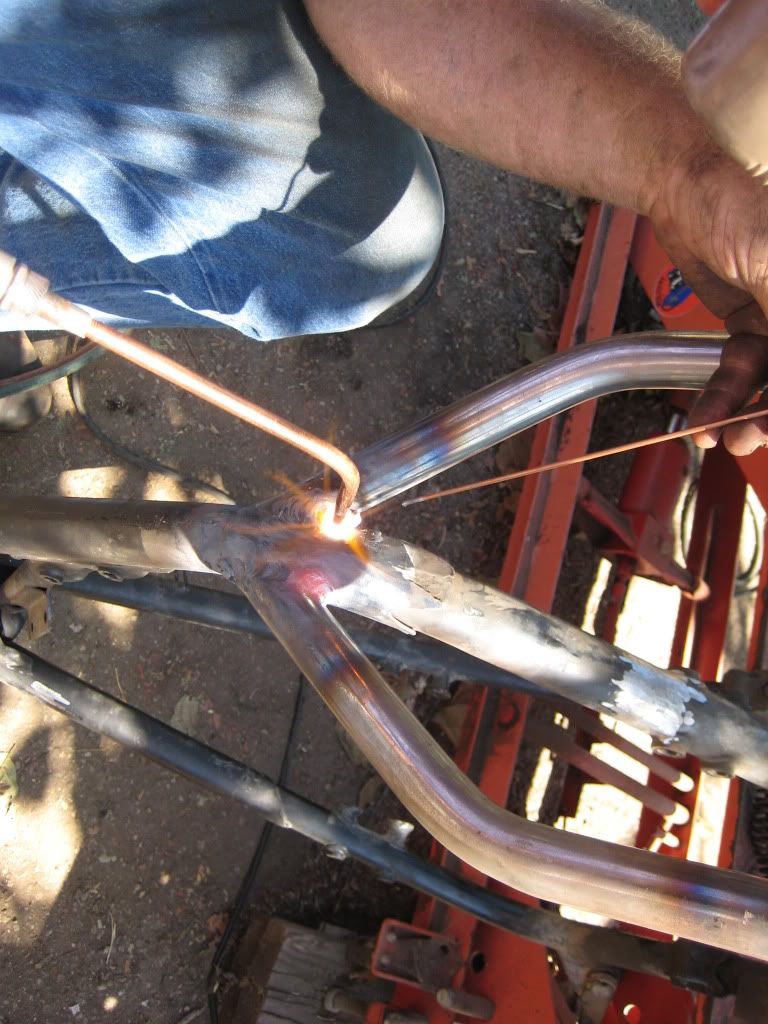 Roller
The old front fender was not wide enough to fit the rear wheel.
What to do?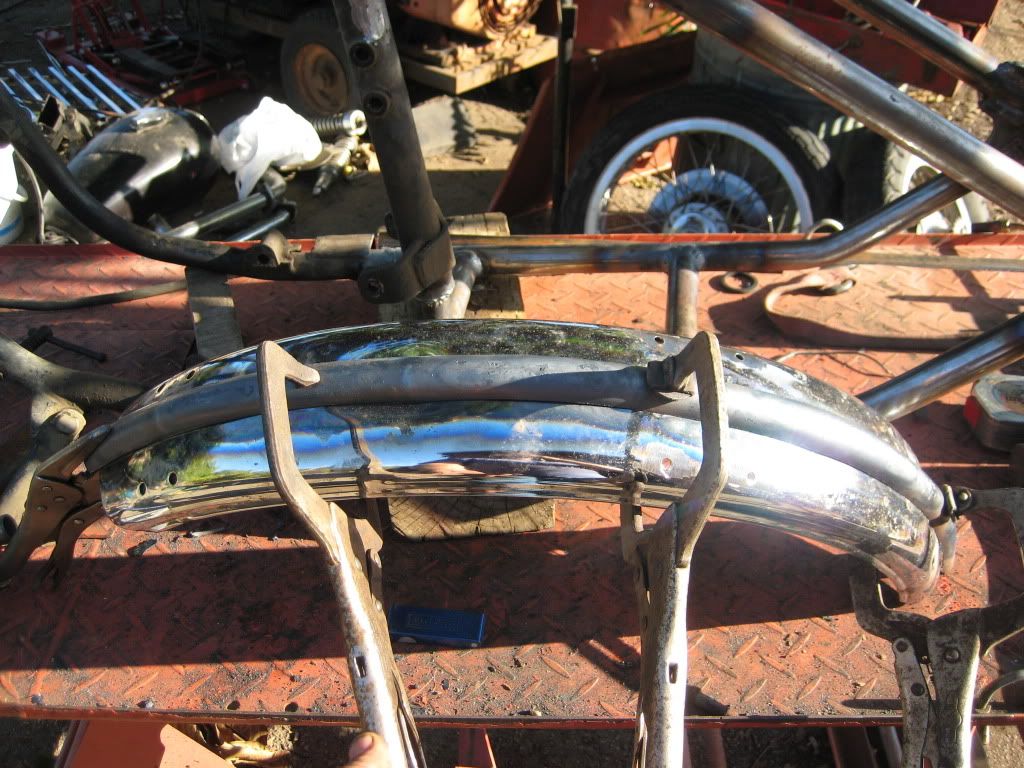 Split it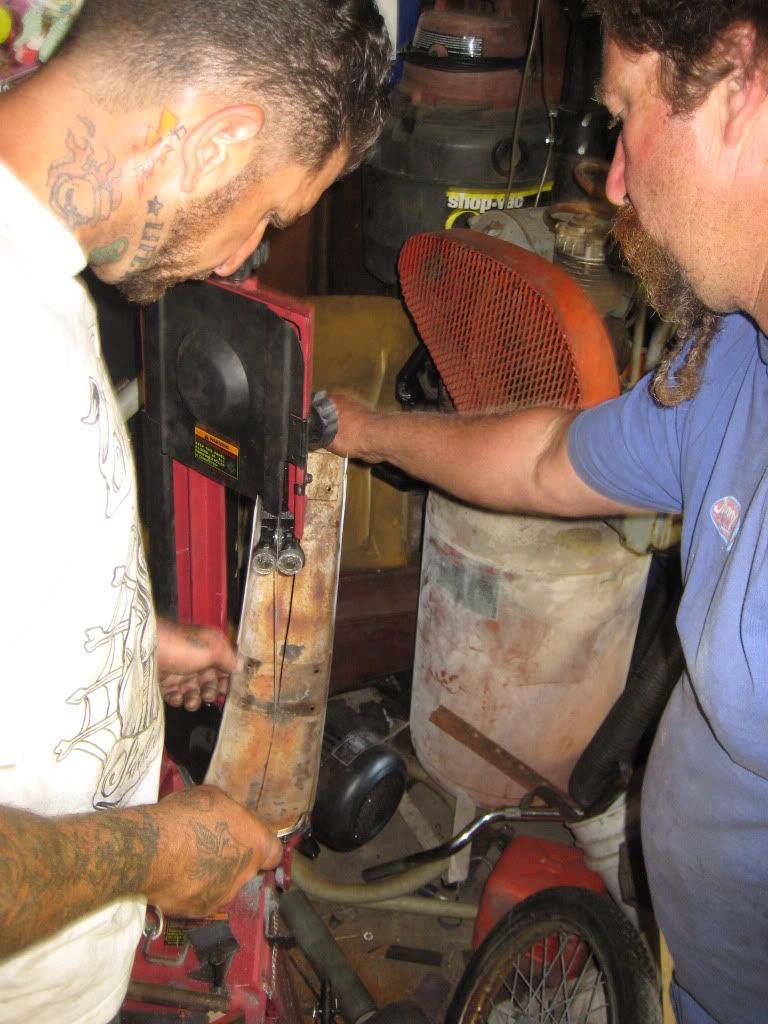 And weld a split piece of 1 inch tube in the middle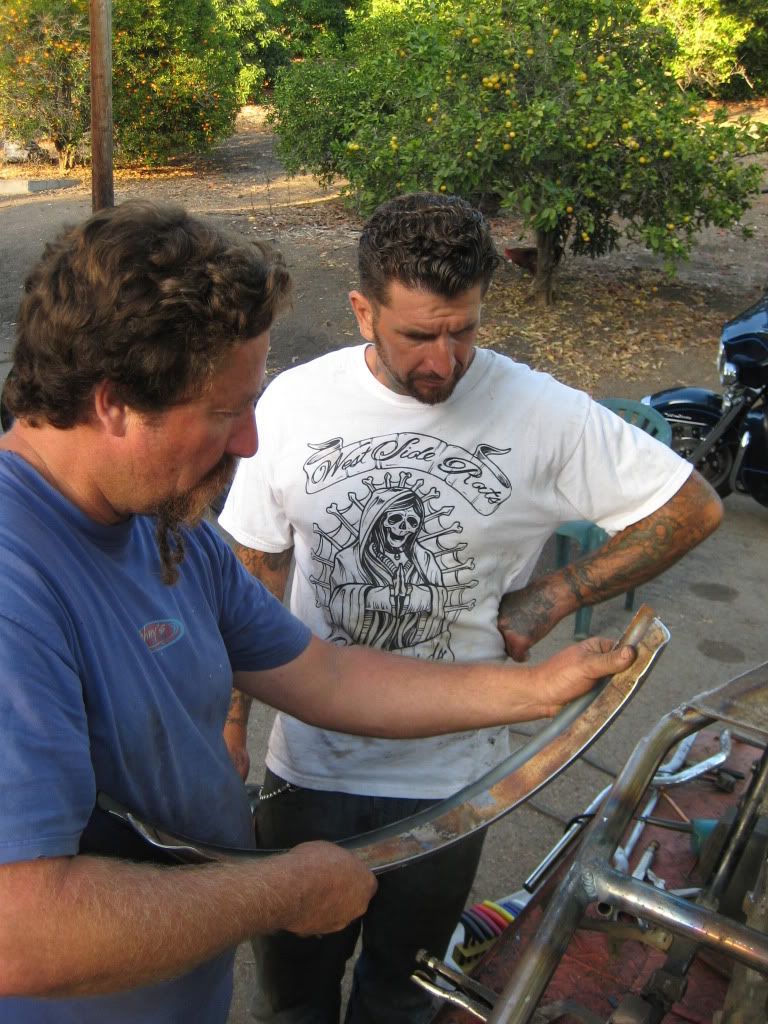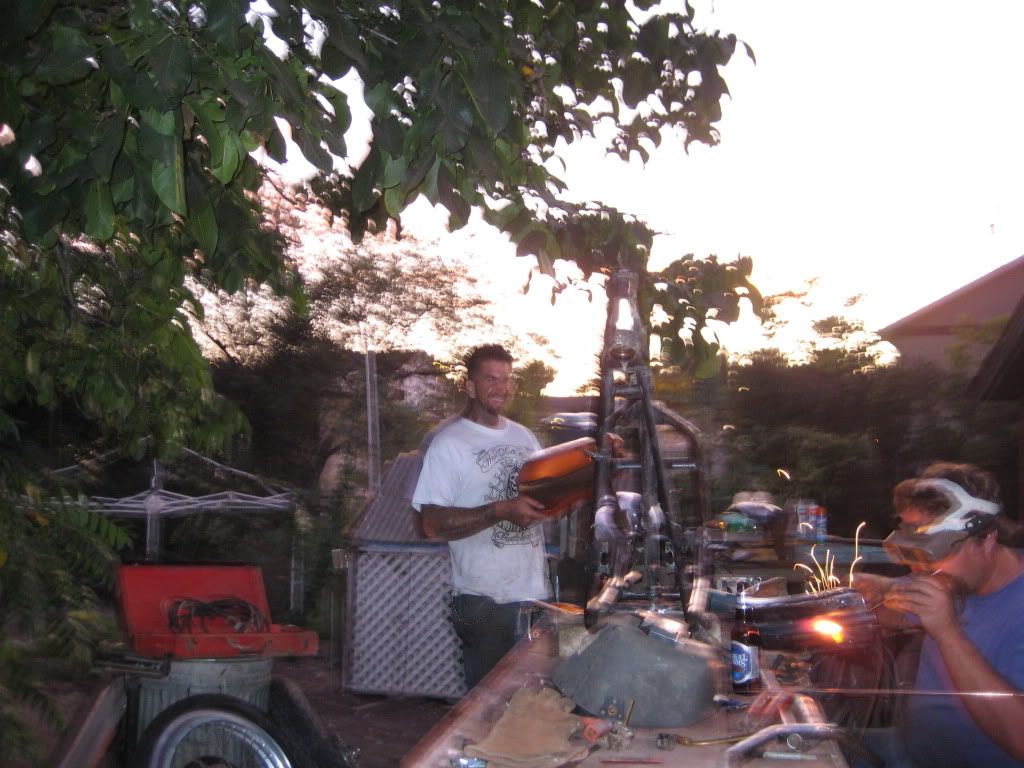 Looks cool to me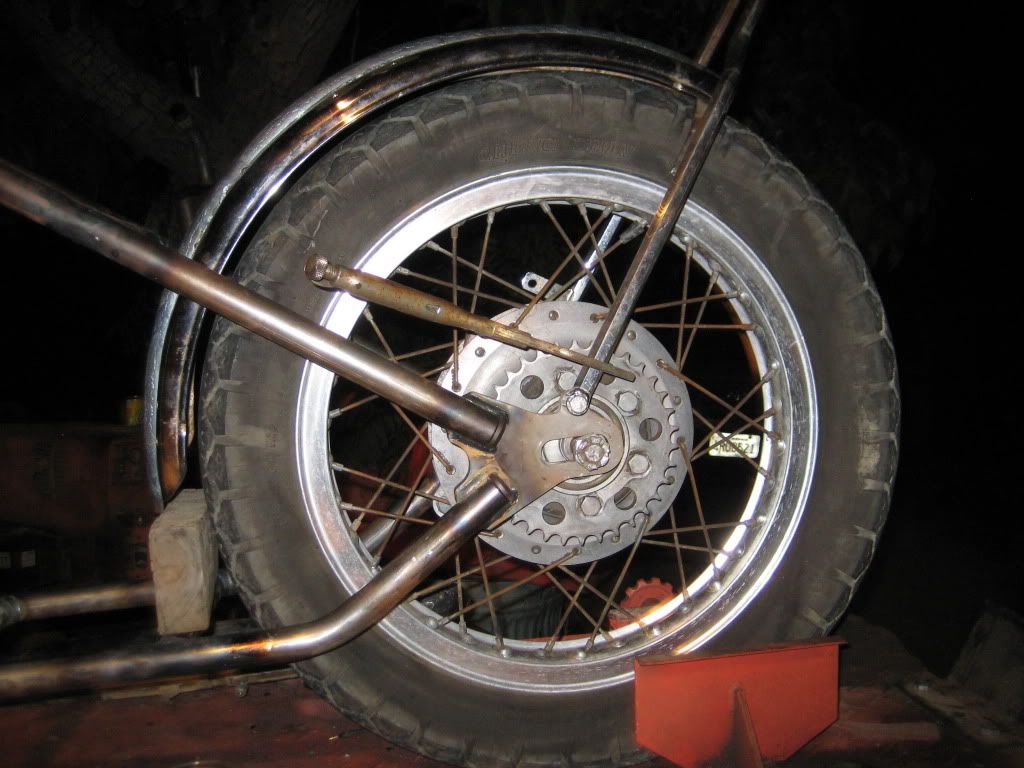 After two days in front of the barn, this is where we stopped.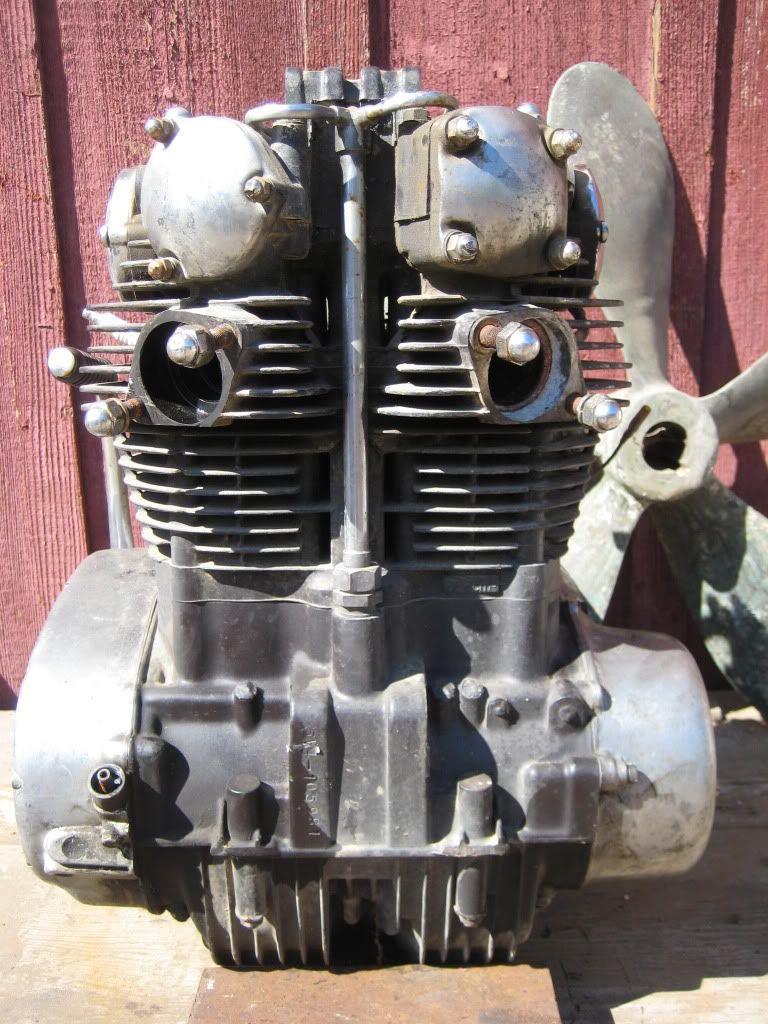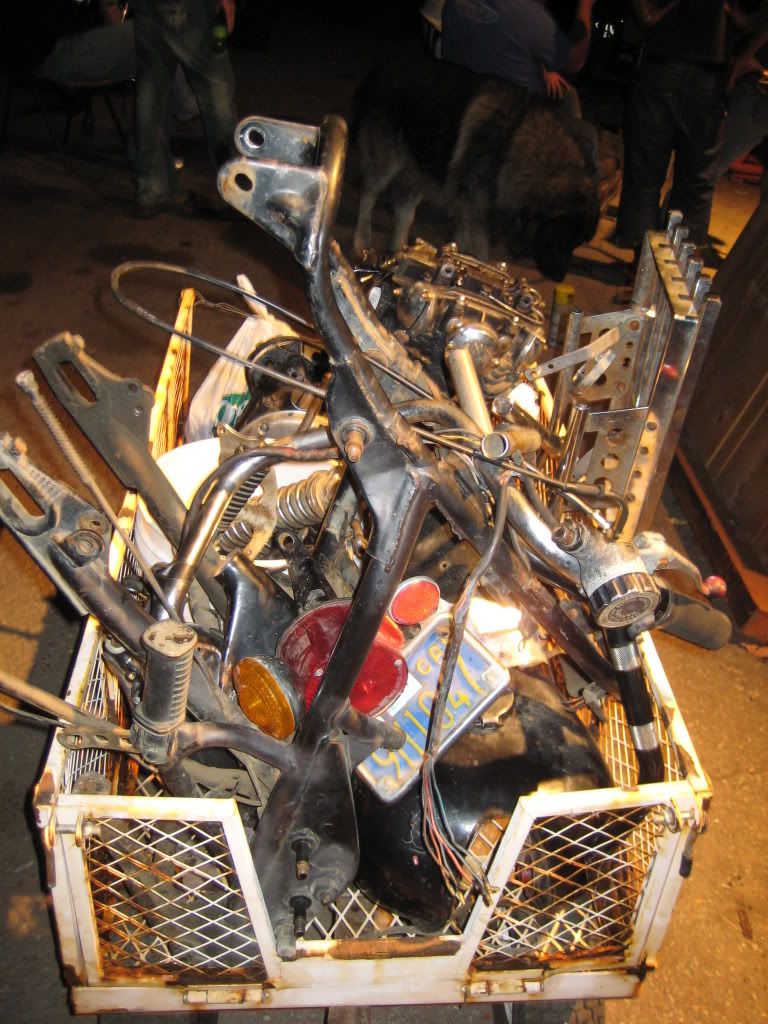 More next week.