Here's the skull seat all finished.
cheers
Caroline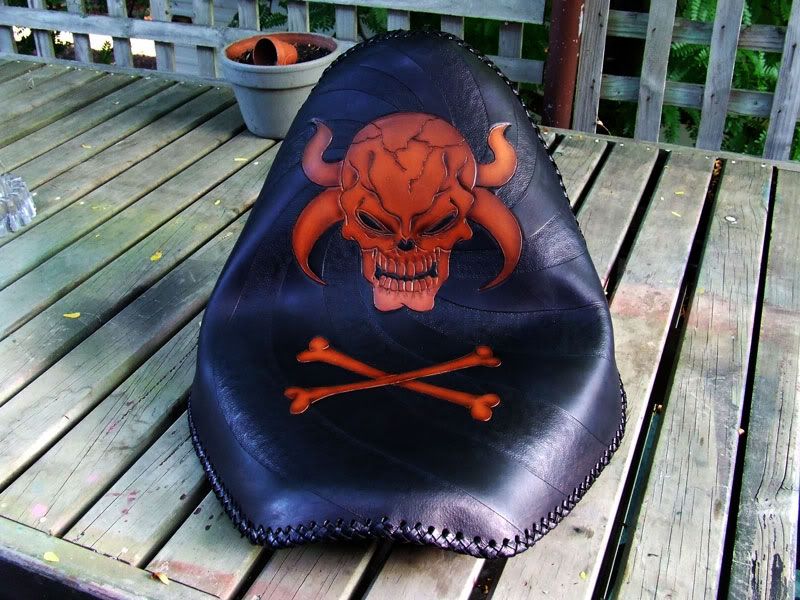 How thick is the leather that you use on the top of the seat on average.
I've never checked this part of the site and can see I'm missing so much!You got mad skills,very impressed.

Never done a leather seat on one of my pushies but I'm starting to think that will have to change in the future!

Foopy
If it don't scrape it's not low enough!